Ask & Eng・The House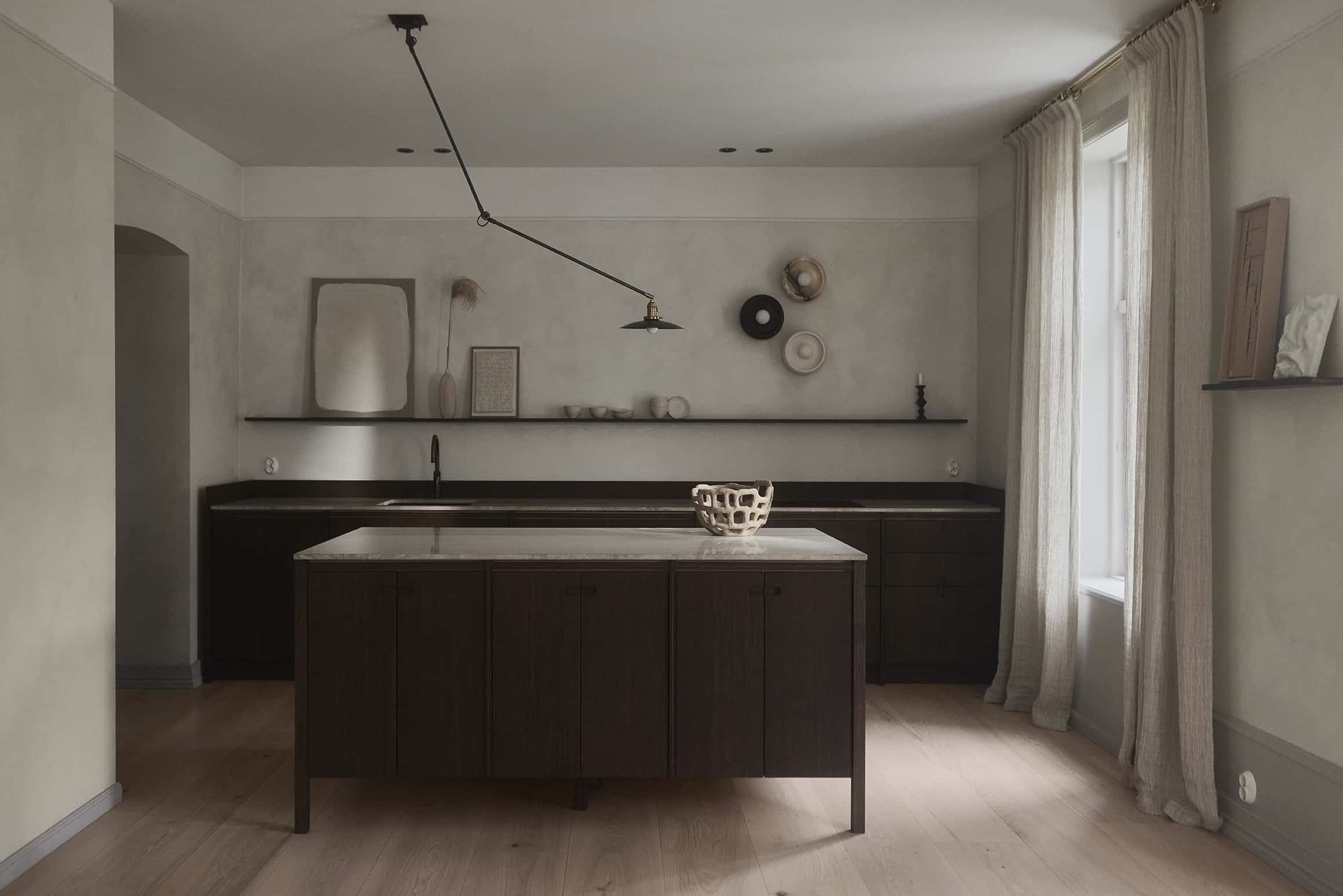 Amtmand Breders Gate 1
92981469
Kine and Kristoffer took their time with the renovation of the old house in Drammen to preserve the authentic features of the house, while bringing it into a modern home. The vision, right from the first kitchen Kine and Kristoffer created in their own garage, was to make sustainable interiors designed for longevity with a material of quality.
The Ask og Eng house is designed with muted colors and natural materials, with a focus on bamboo, to create a calming and inviting atmosphere. During the renovations the floor plan was adjusted to create open rooms.
Ask og Eng・The House
The house in Drammen, Norway is a full experience of the Ask og Eng collections. The house from 1868 has been restored by Kine and Kristoffer over the last few years and is now there for you to explore, either by a booked appointment or a weekend stay. 
If you are contemplating using Ask og Eng for a project you are welcome to come by to get the chance to settle in and experience the atmosphere and our bespoke furniture first hand.
Occupancy: Maximum 2 adults (+2 children)
Weekend rentals: Rates from €475 per night
Minimum stay 2 nights
Book your stay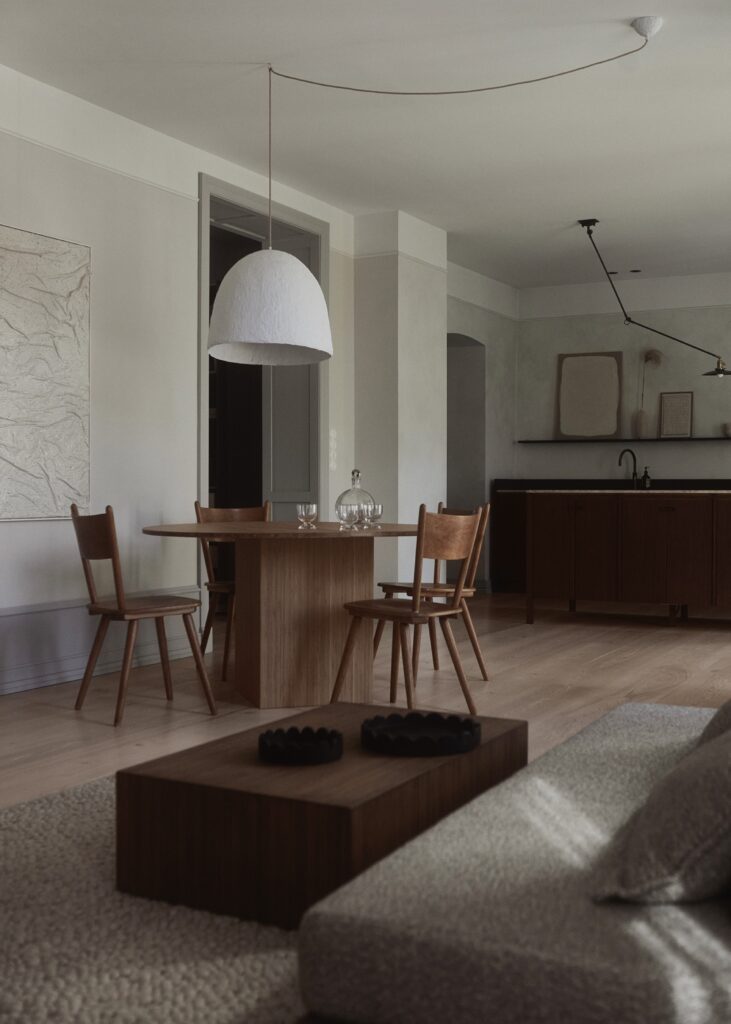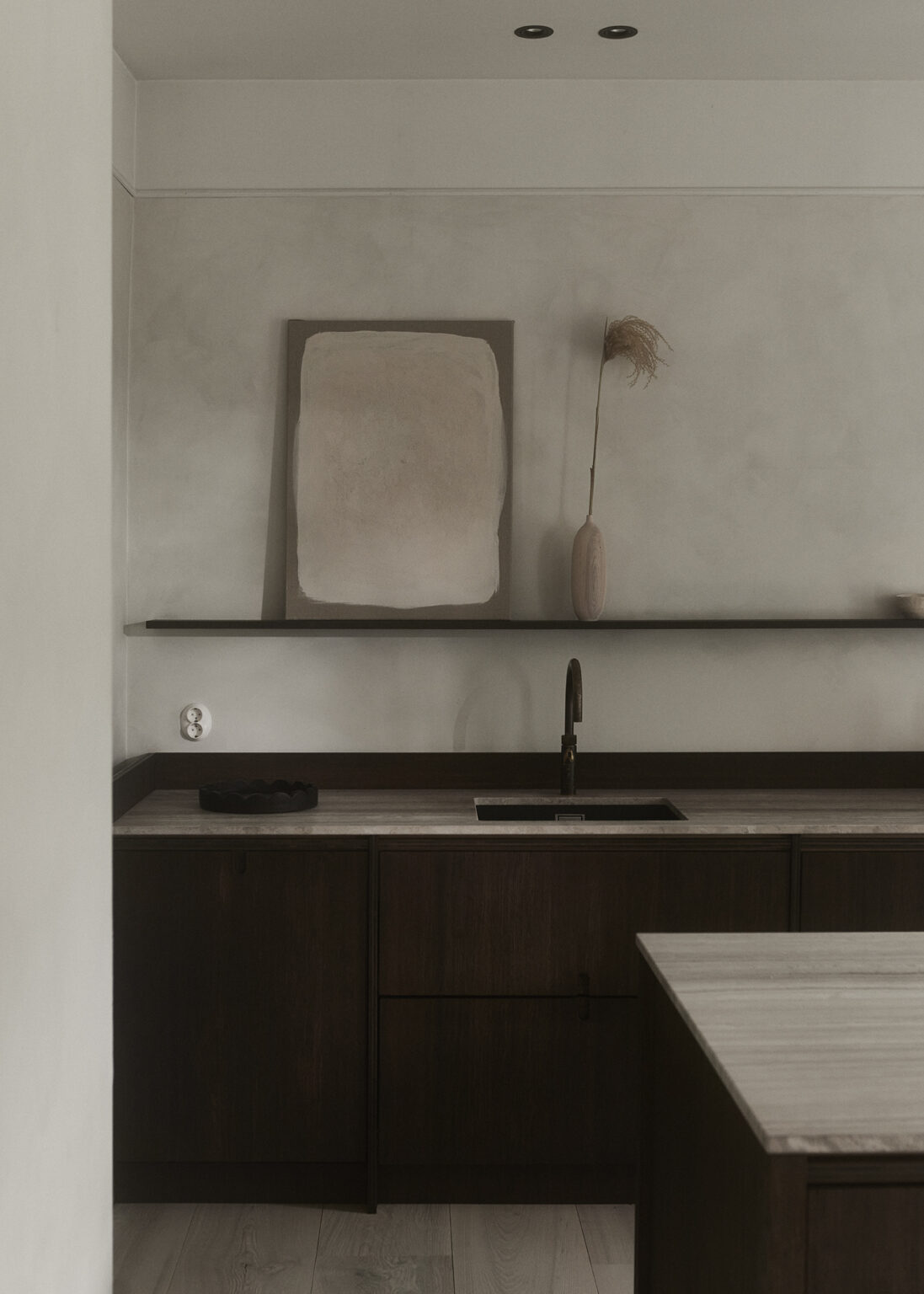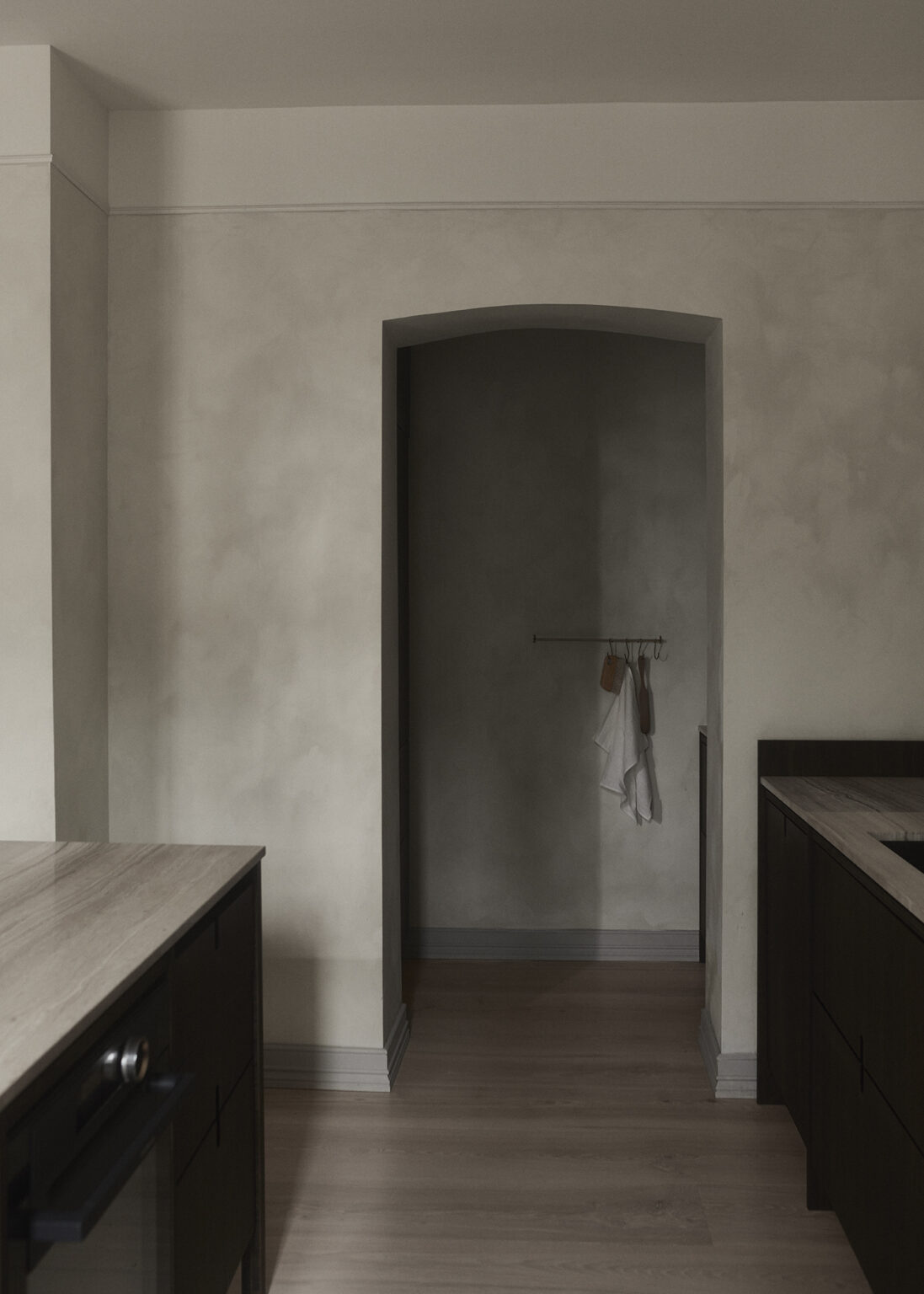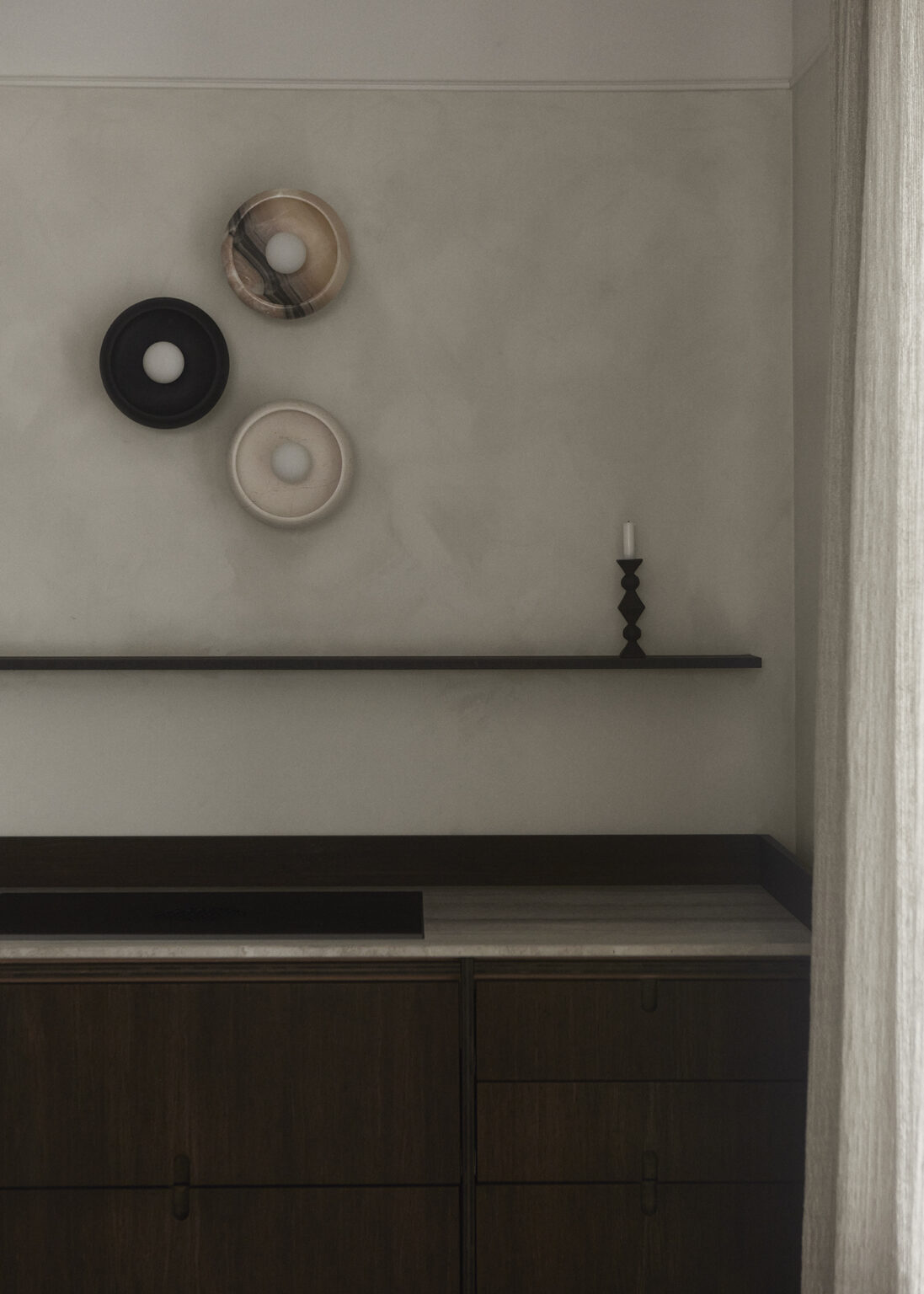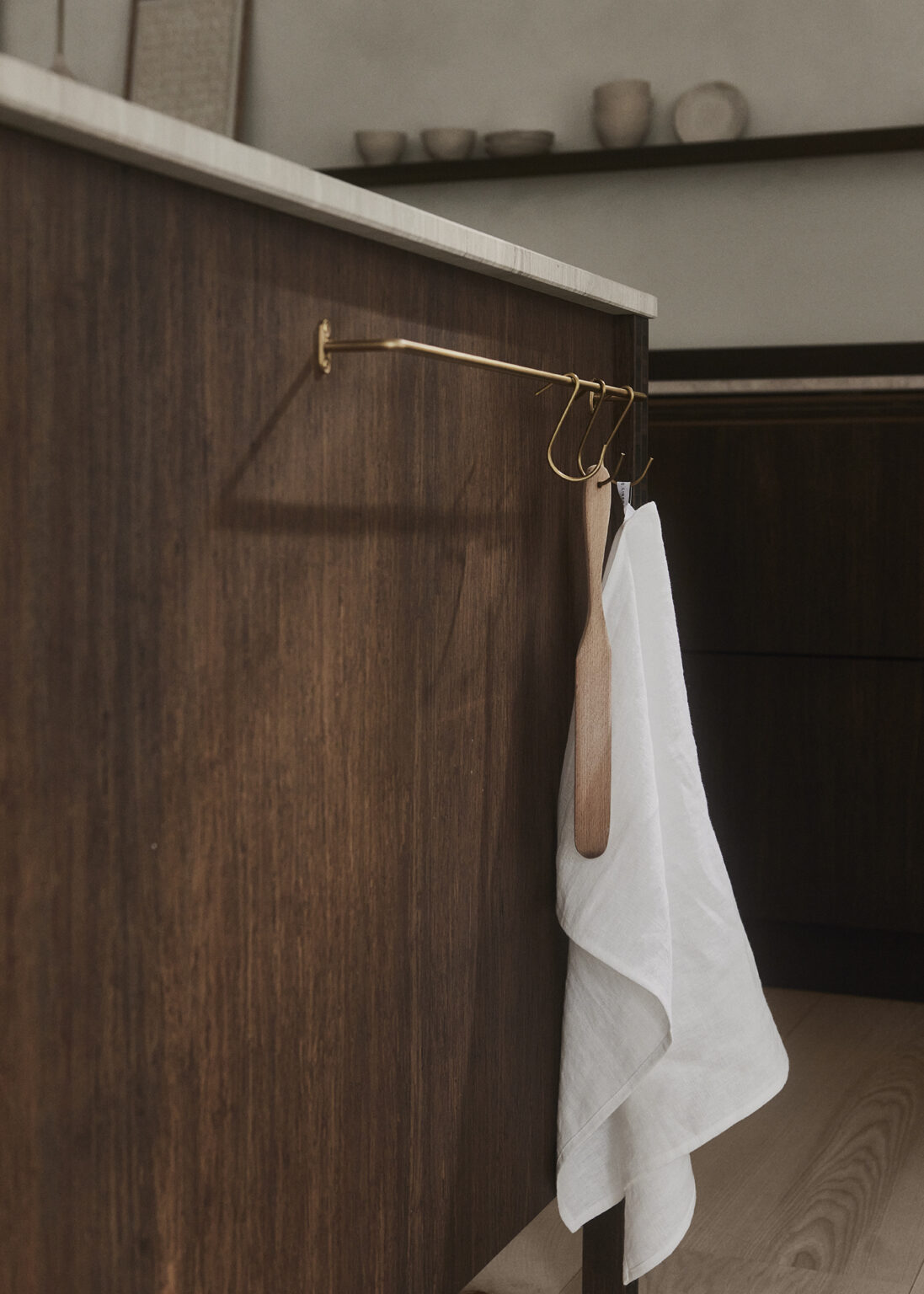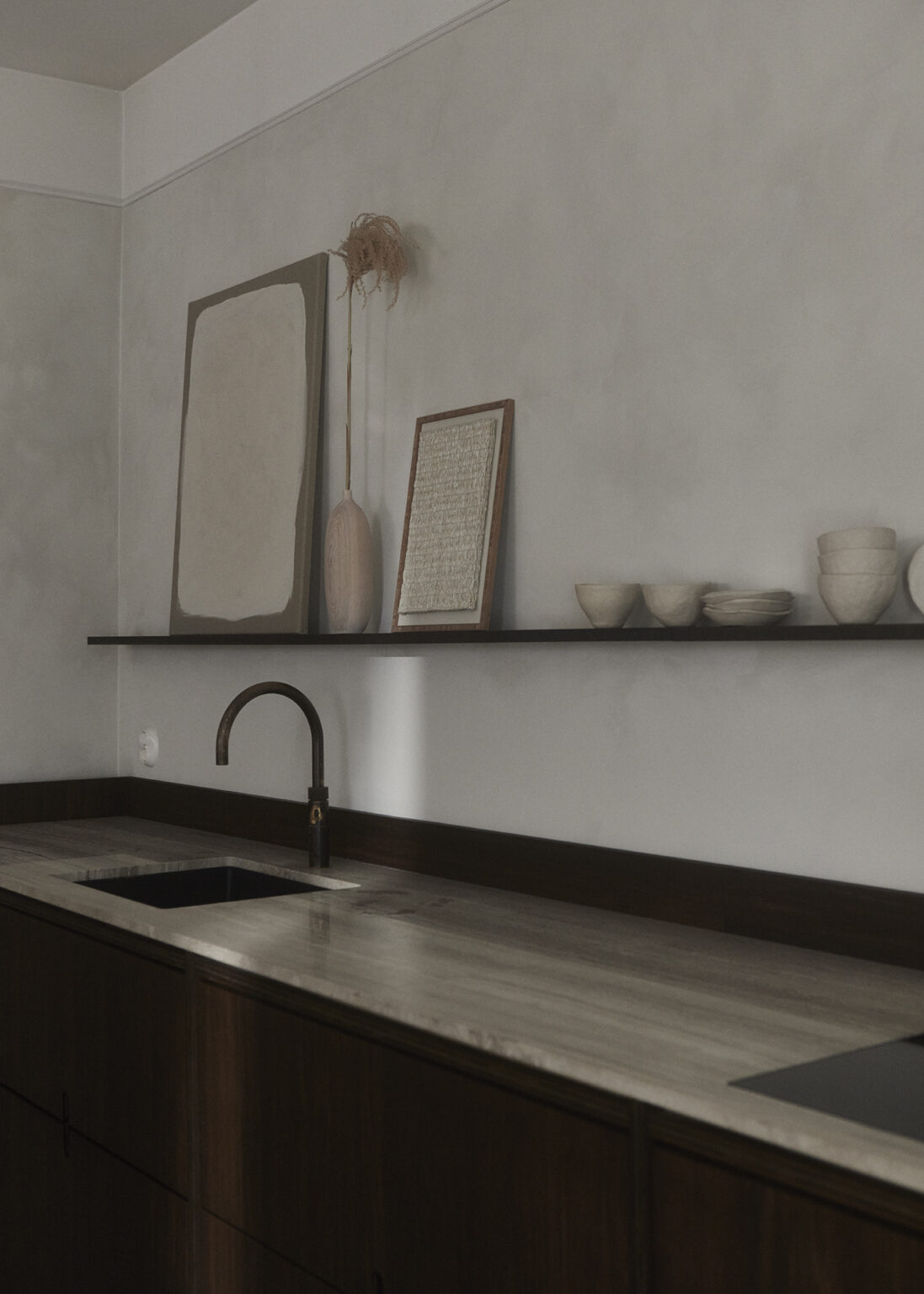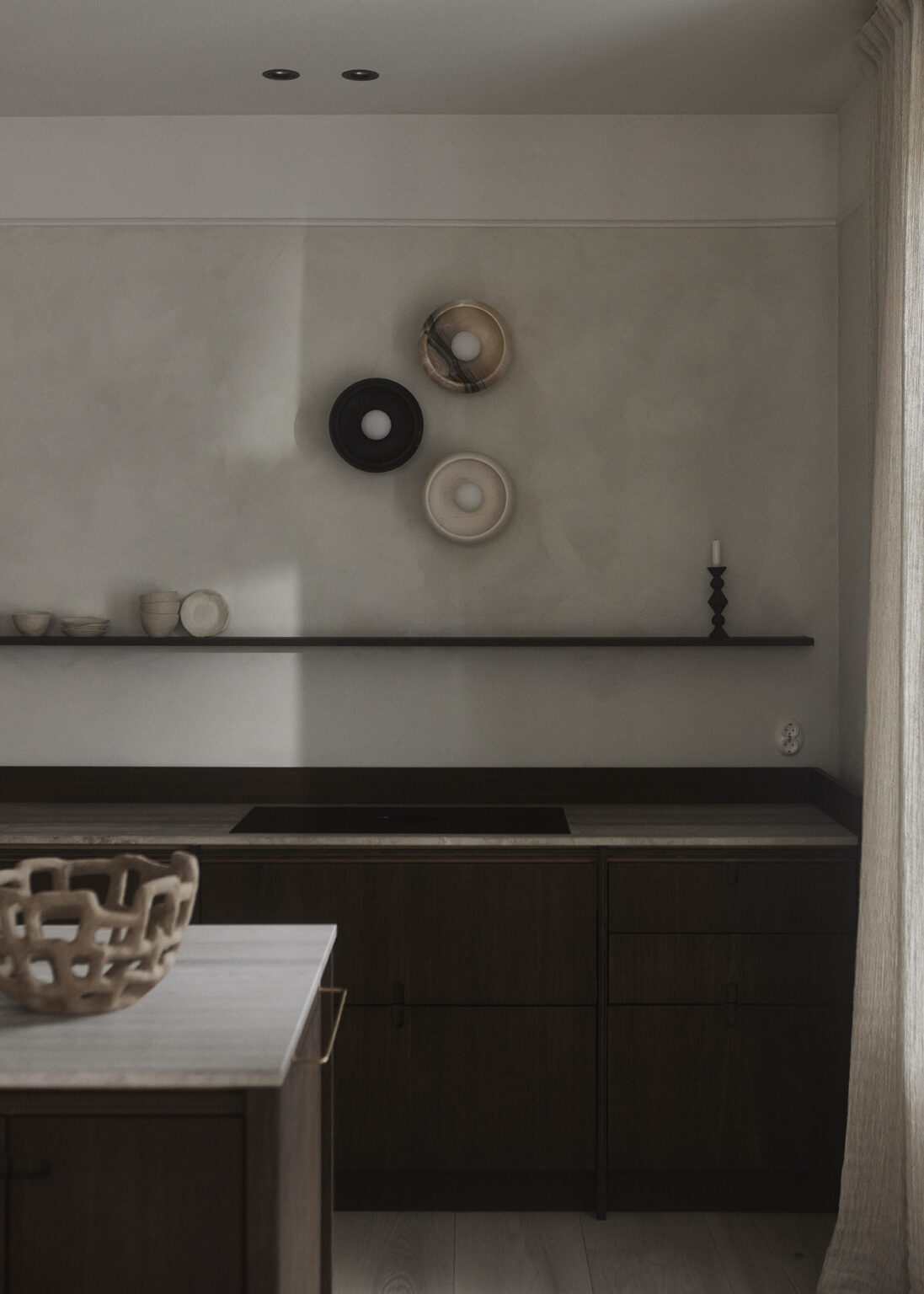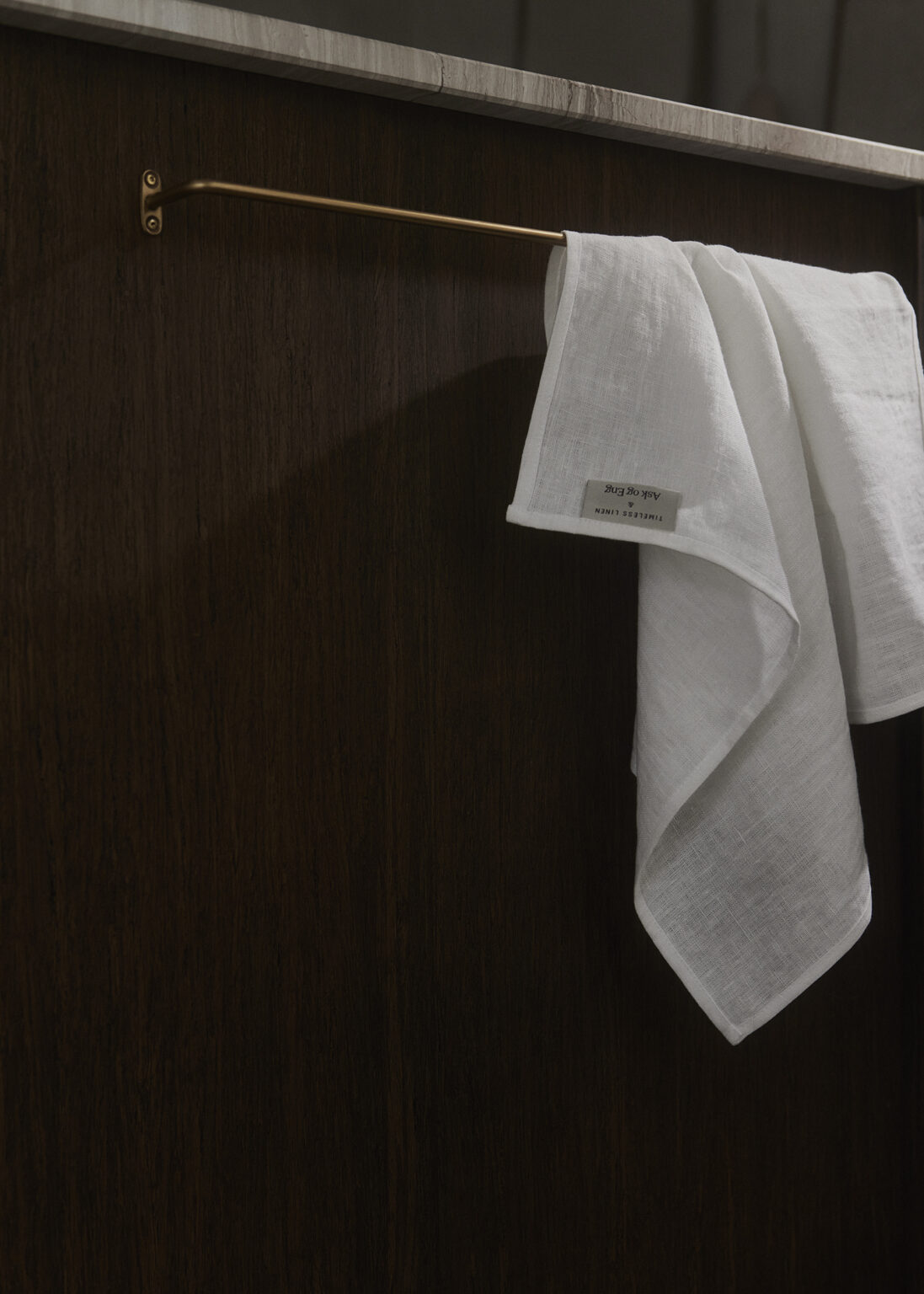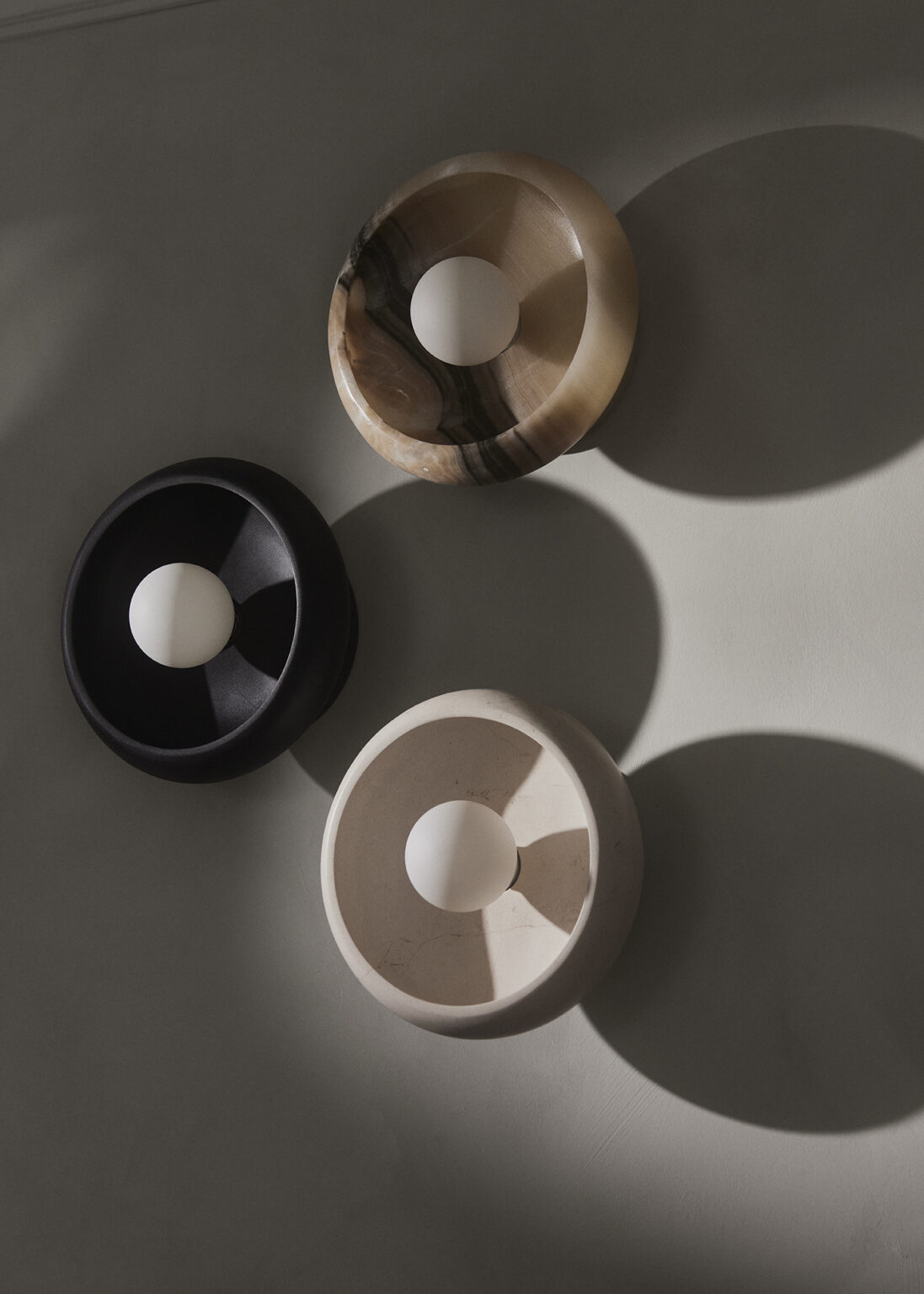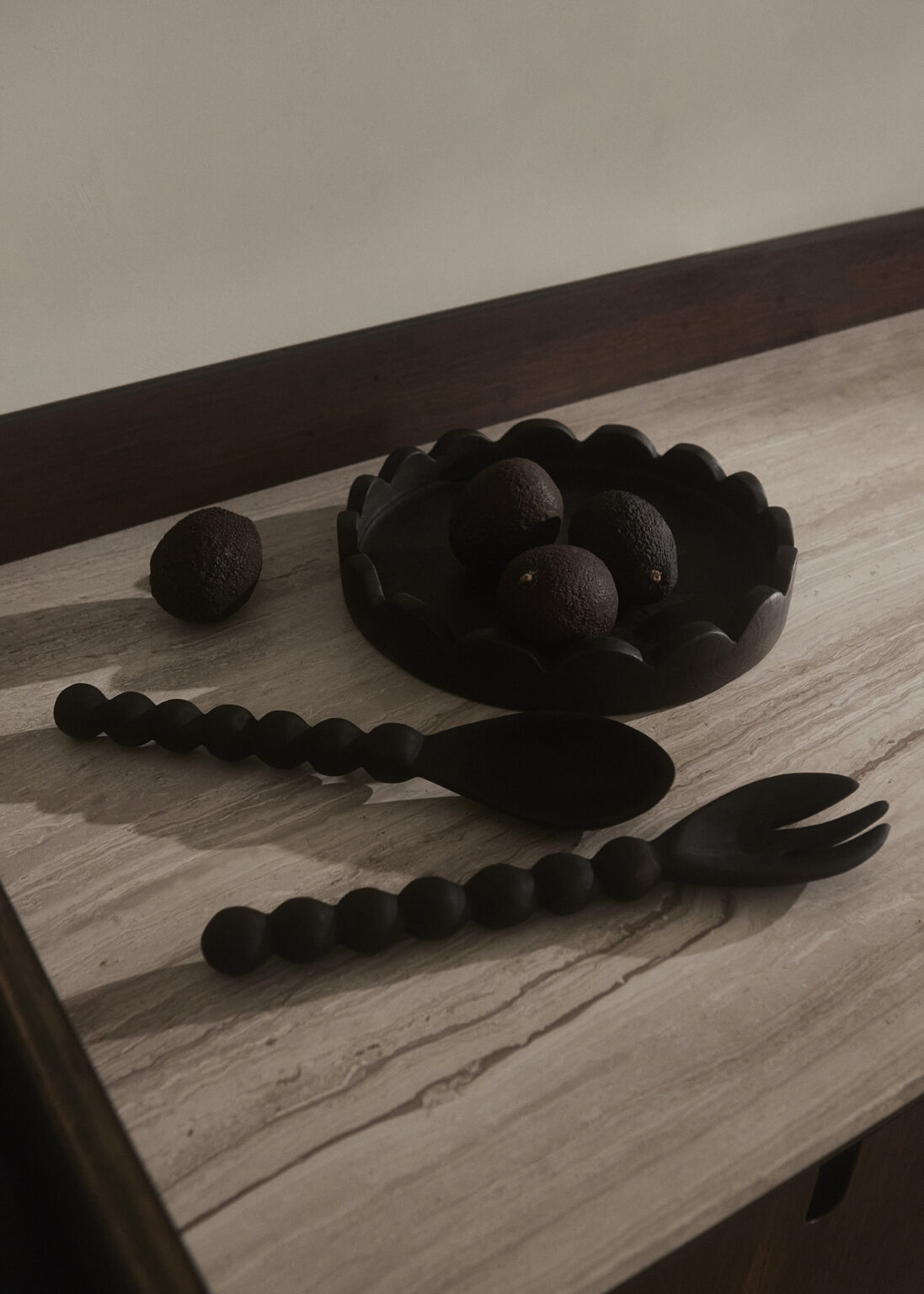 The heart of the home, and also where the Ask og Eng journey began. Seeing that this house has served as the Ask og Eng headquarters in addition to being a home for a family of four, there have been numerous meals prepared, social gatherings enjoyed and precious moments shared in this kitchen.
The kitchen fulfills its practical function with all the storage, appliances and countertop needed for daily use. Yet it is the attention to detail, the hand crafted design and the quality materials which makes it a kitchen to be enjoyed for many years to come.
The living room and kitchen is designed as a joint, multipurpose room, where one can enjoy each other's company throughout the day, whether you are lounging, dining or cooking. 
The room is light and open, yet feels intimate. There's a calm, cool atmosphere accompanied with the warmth of the ash floors and bamboo furniture.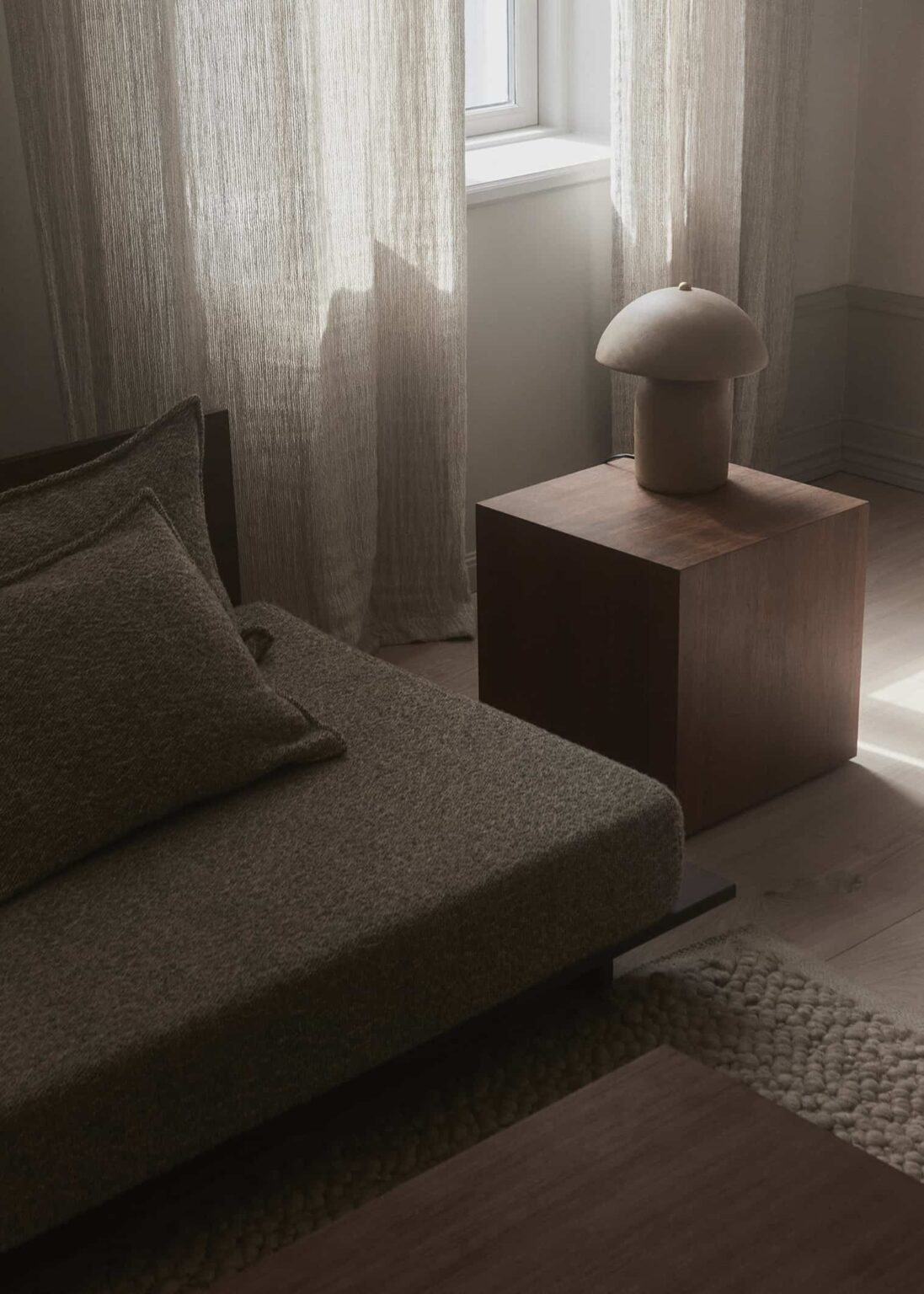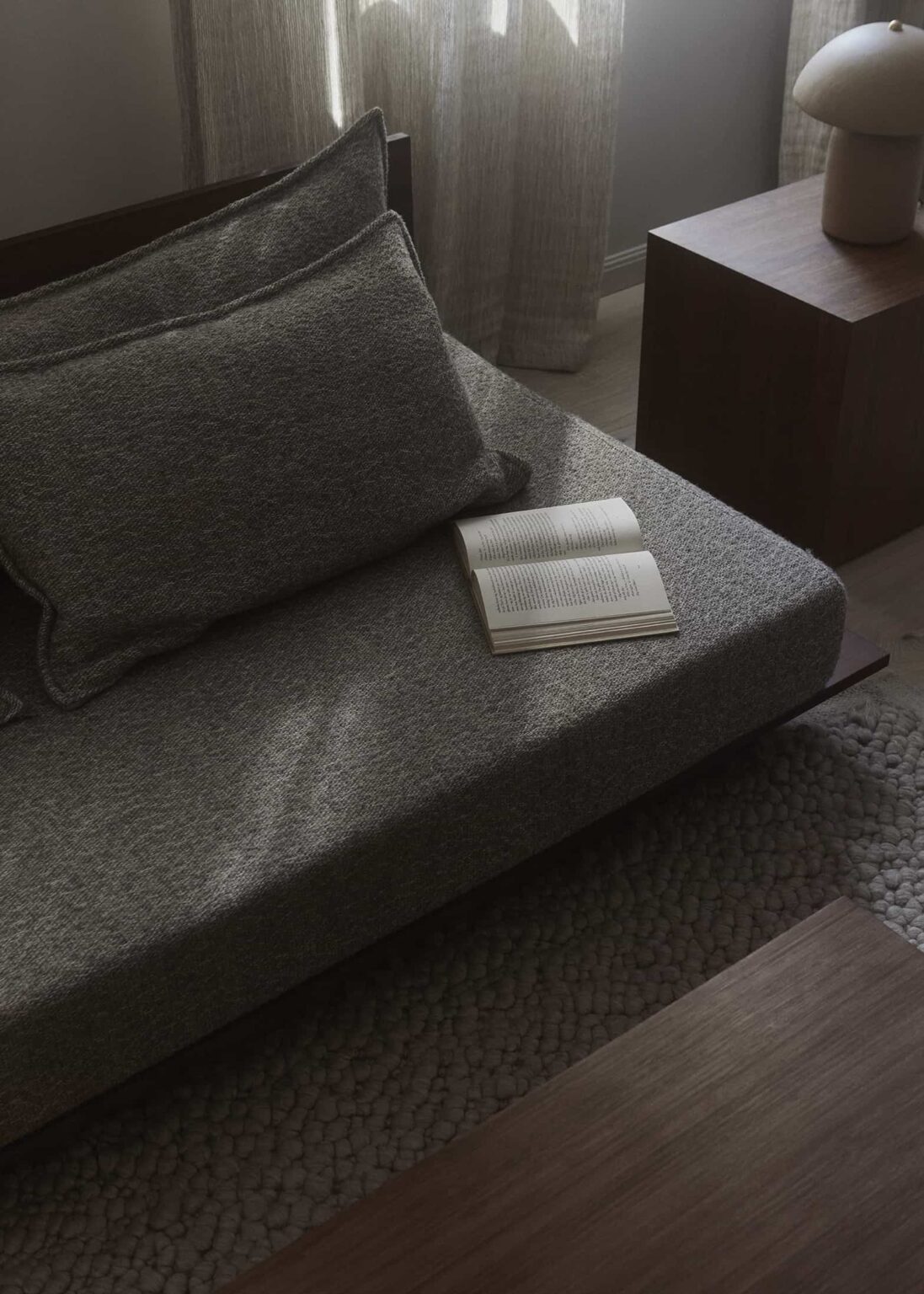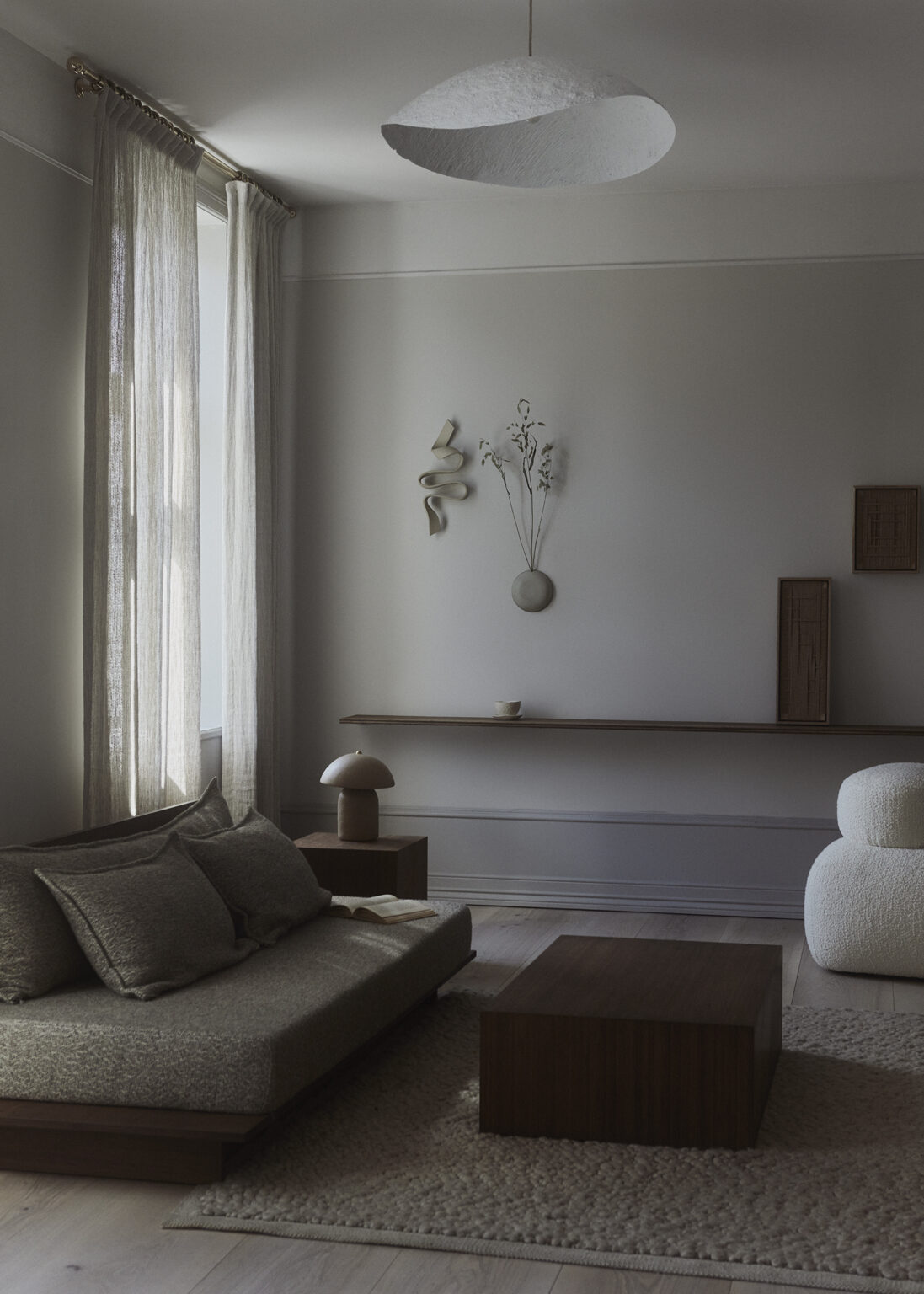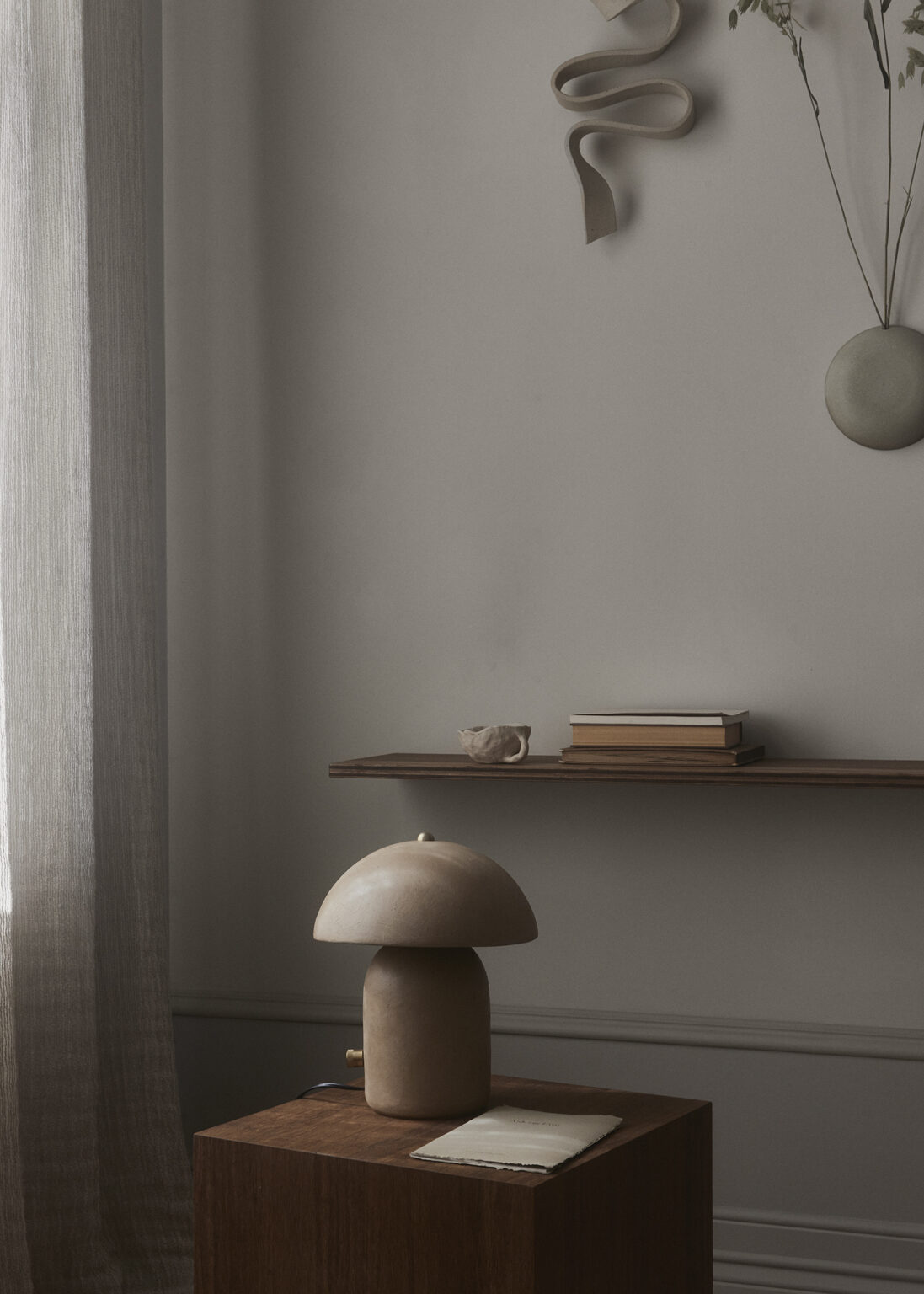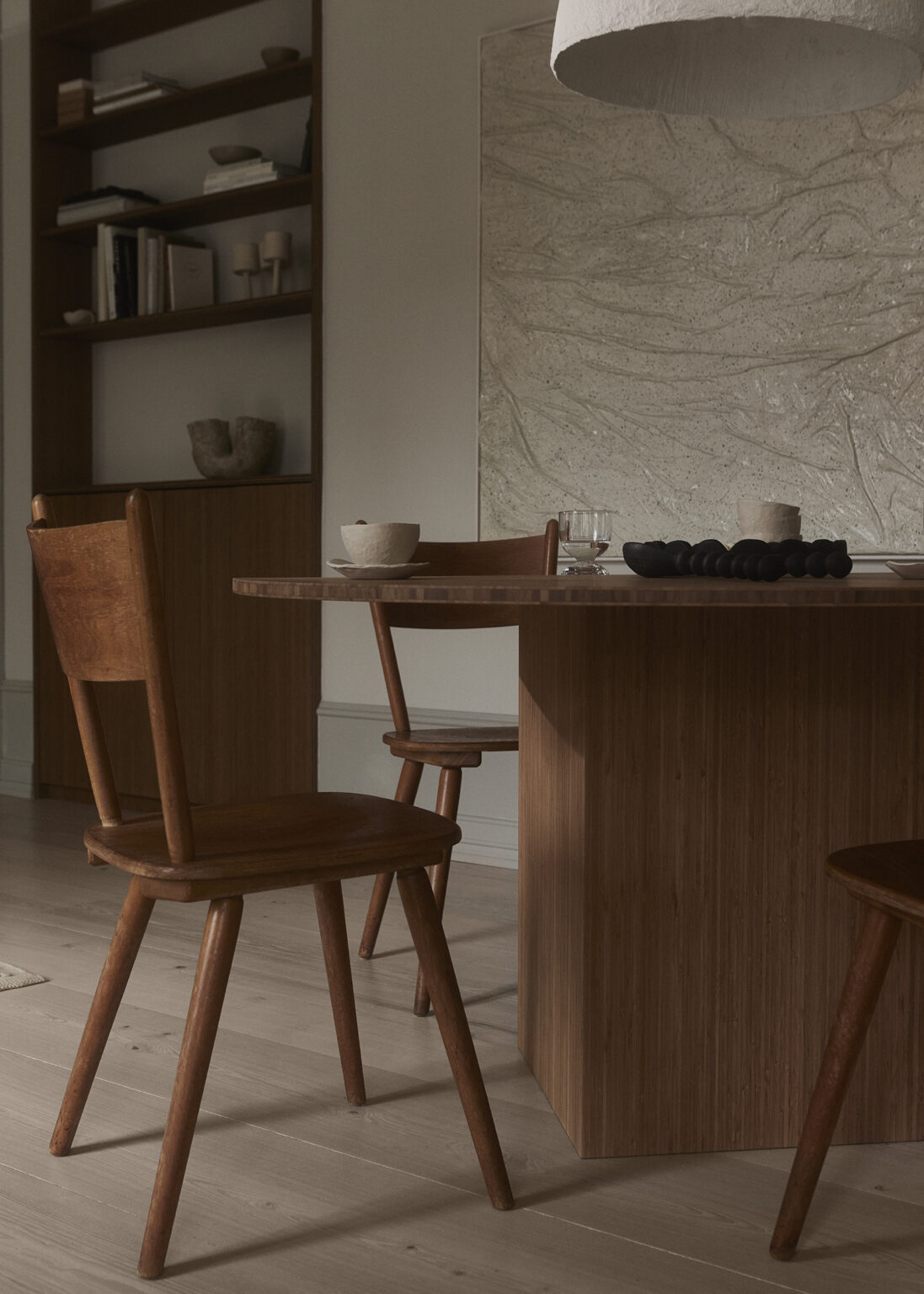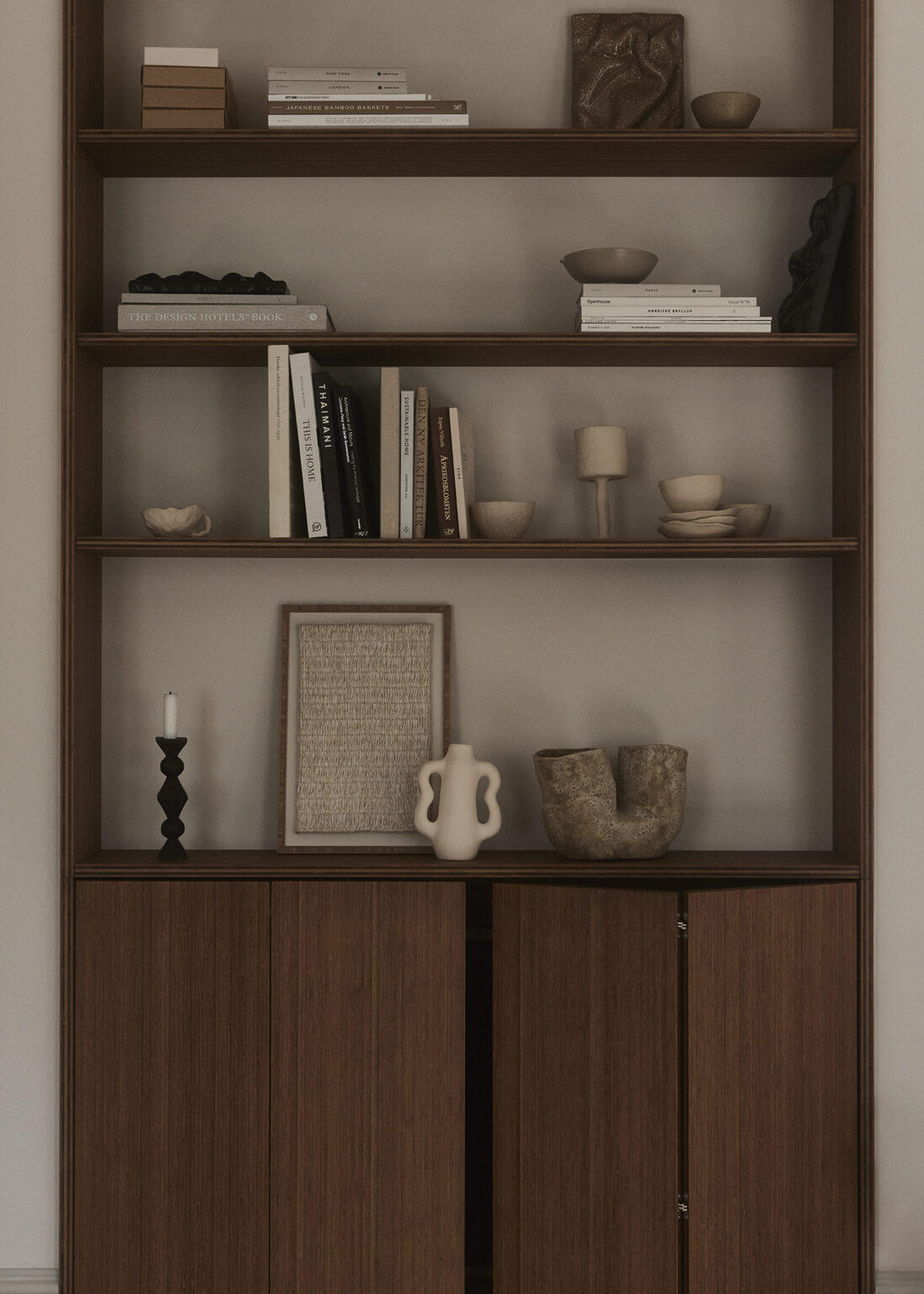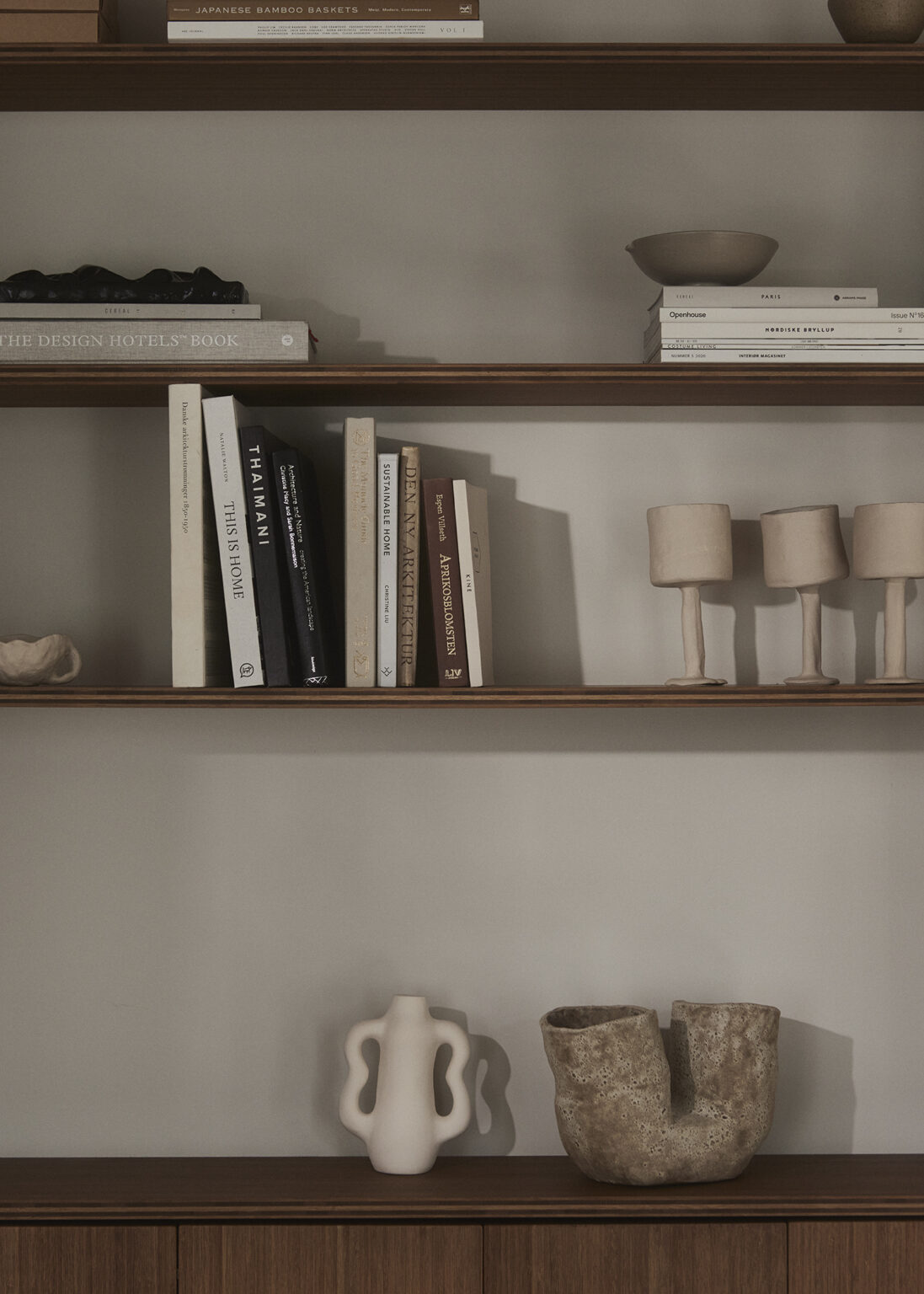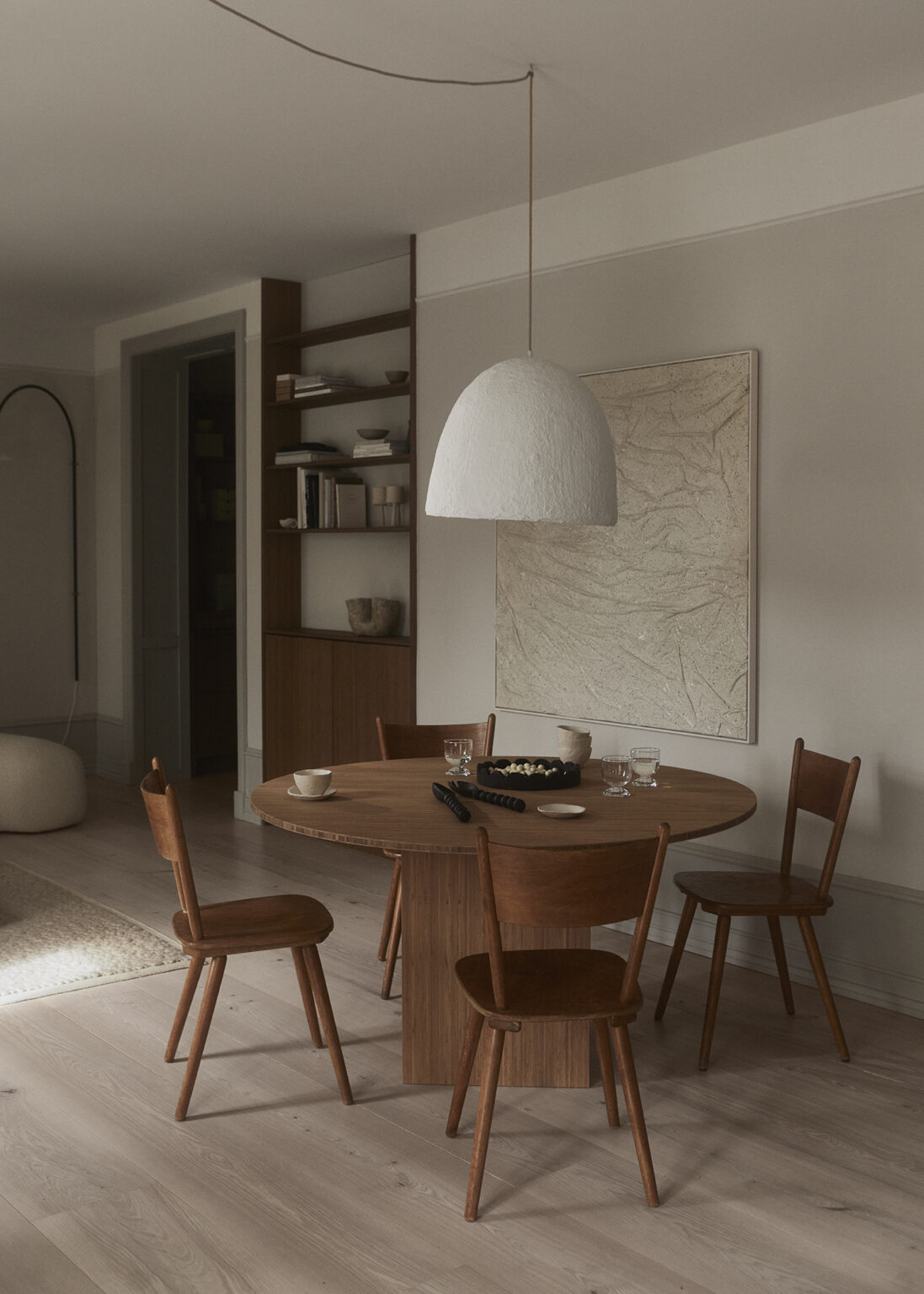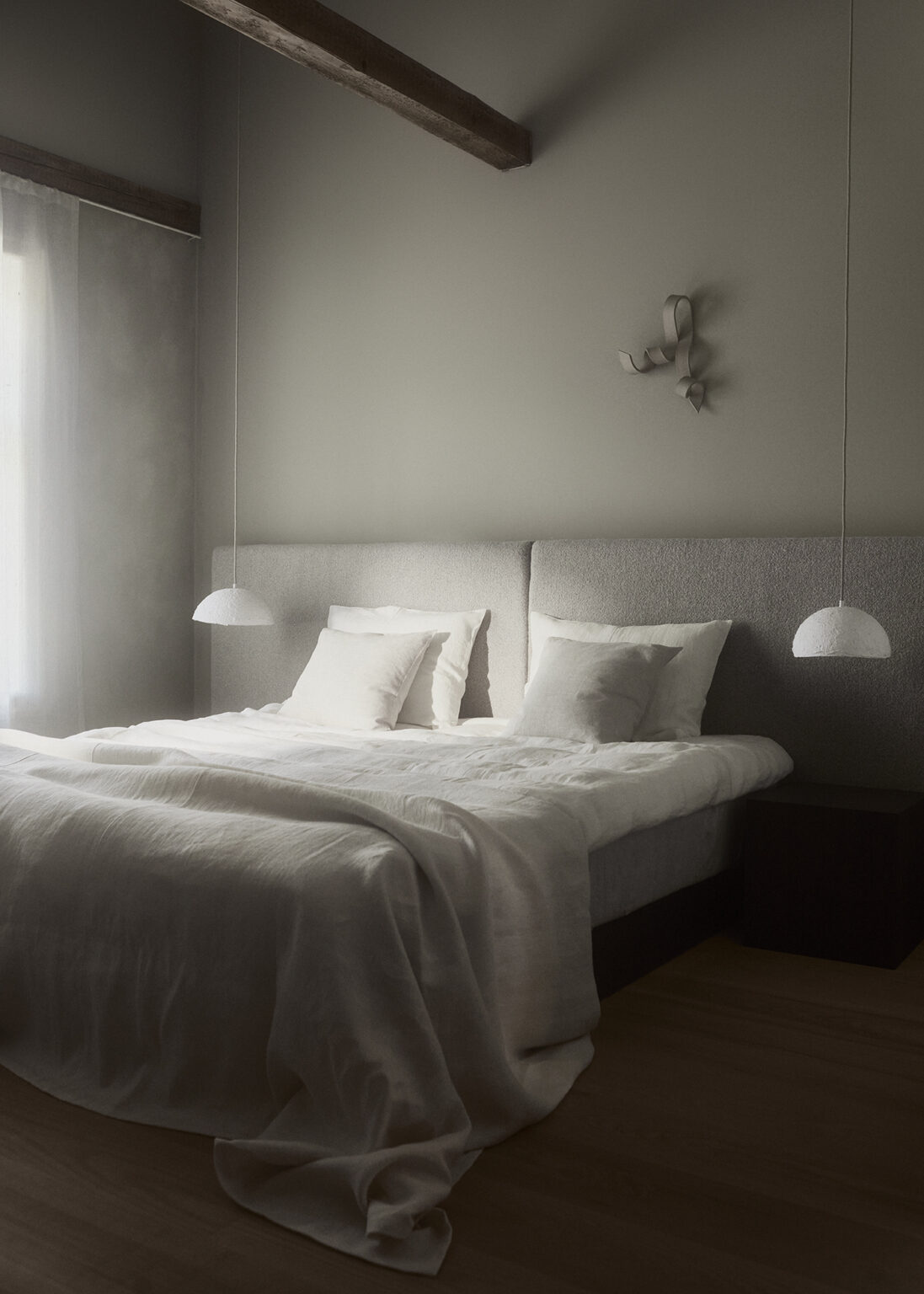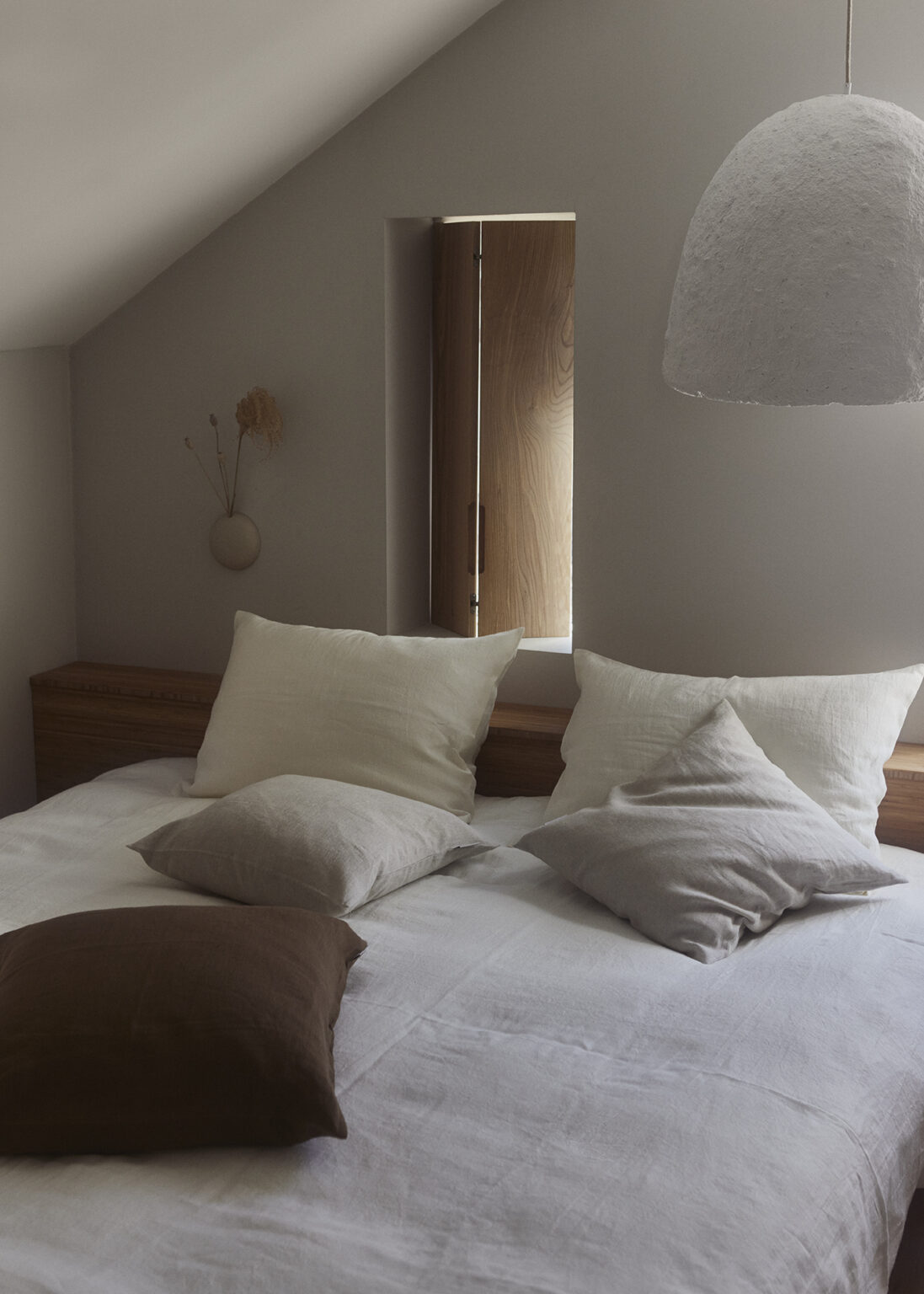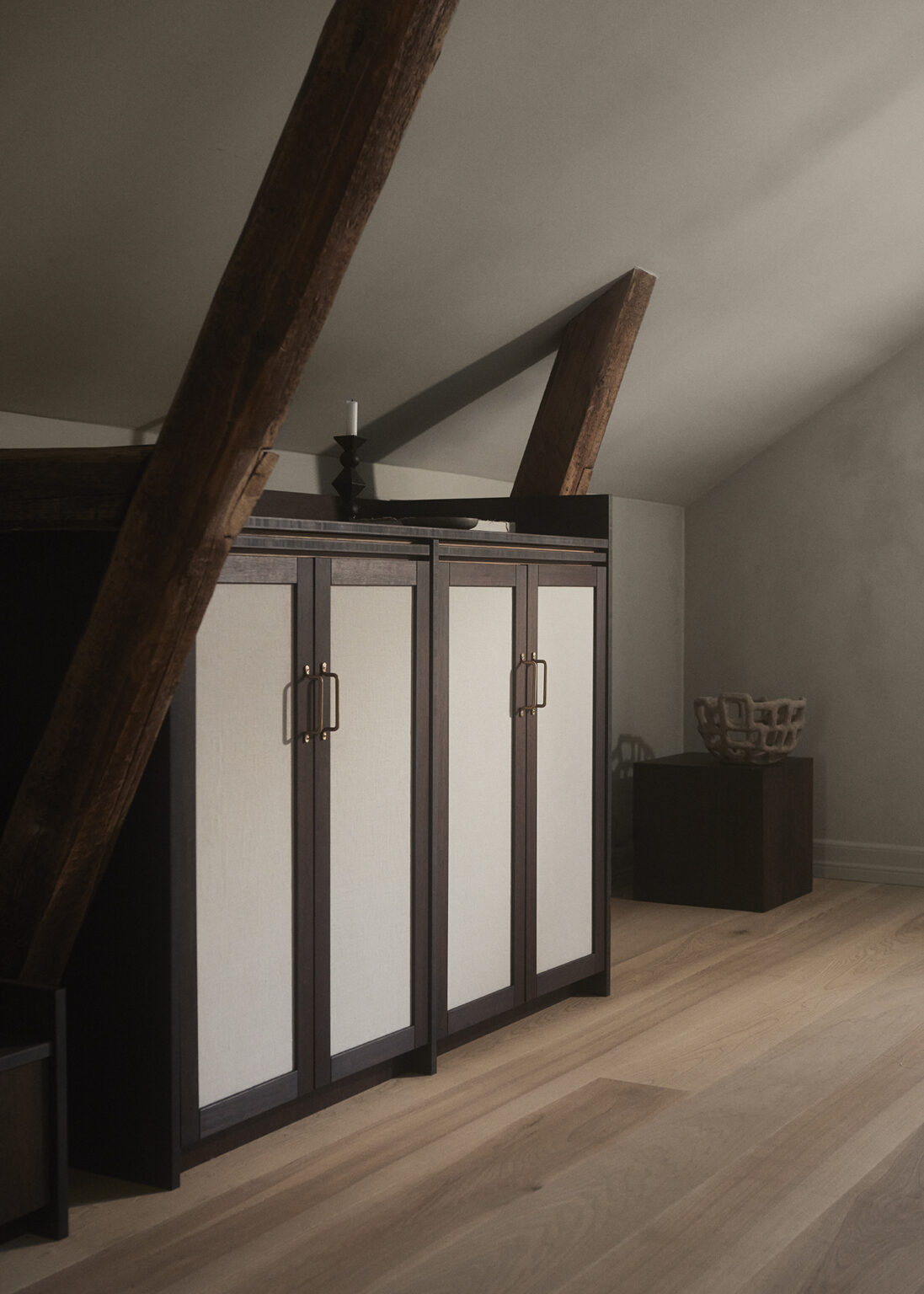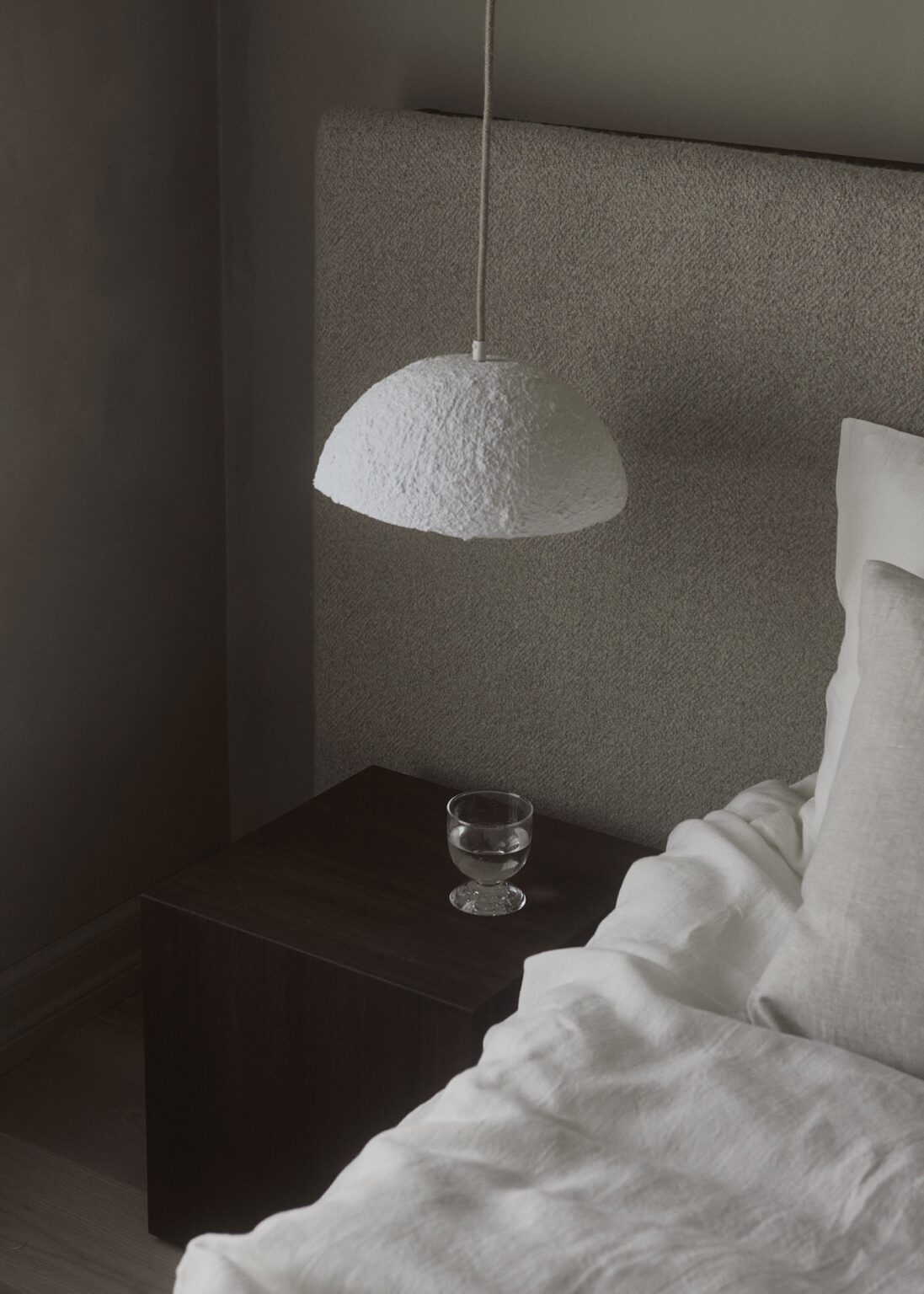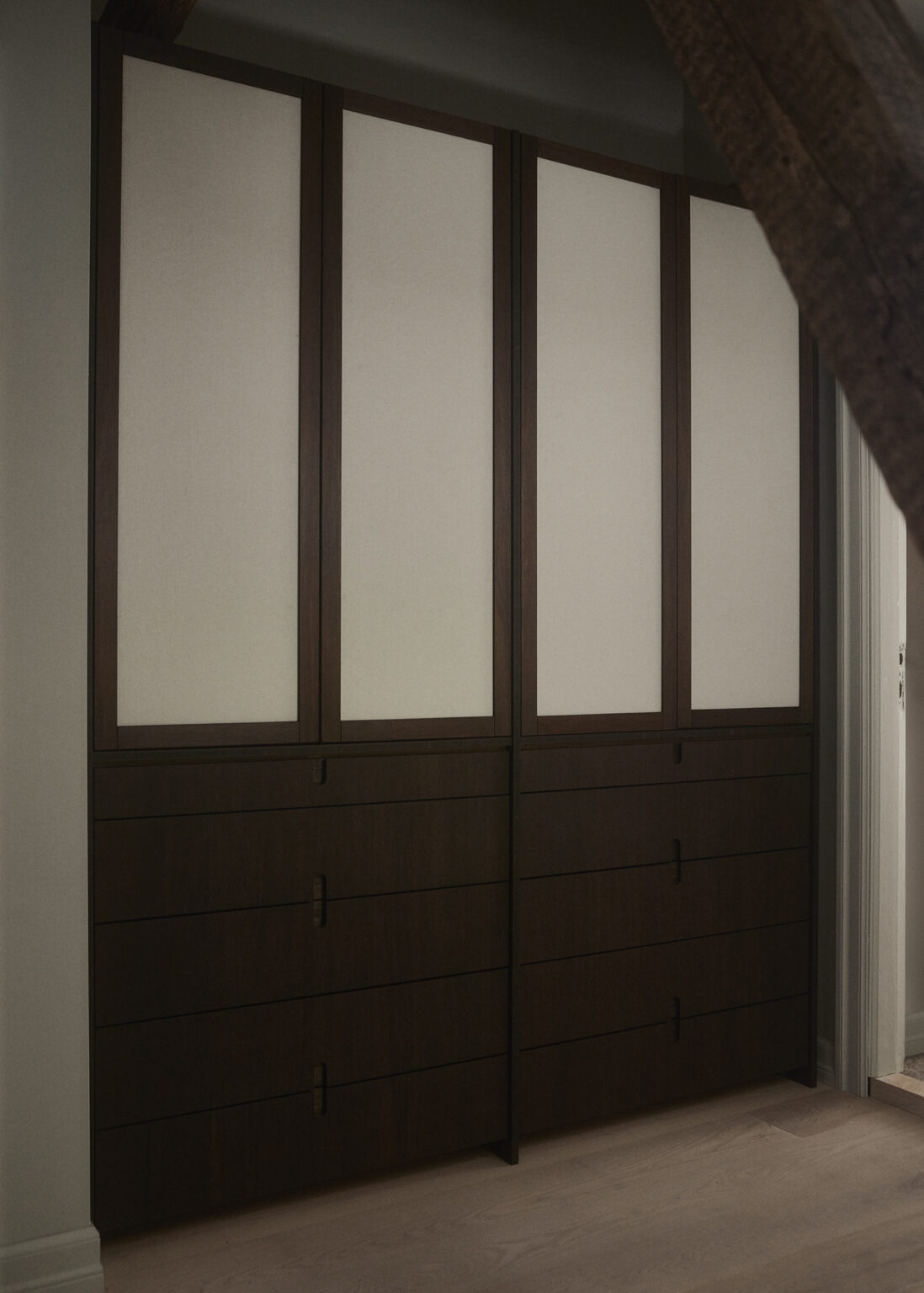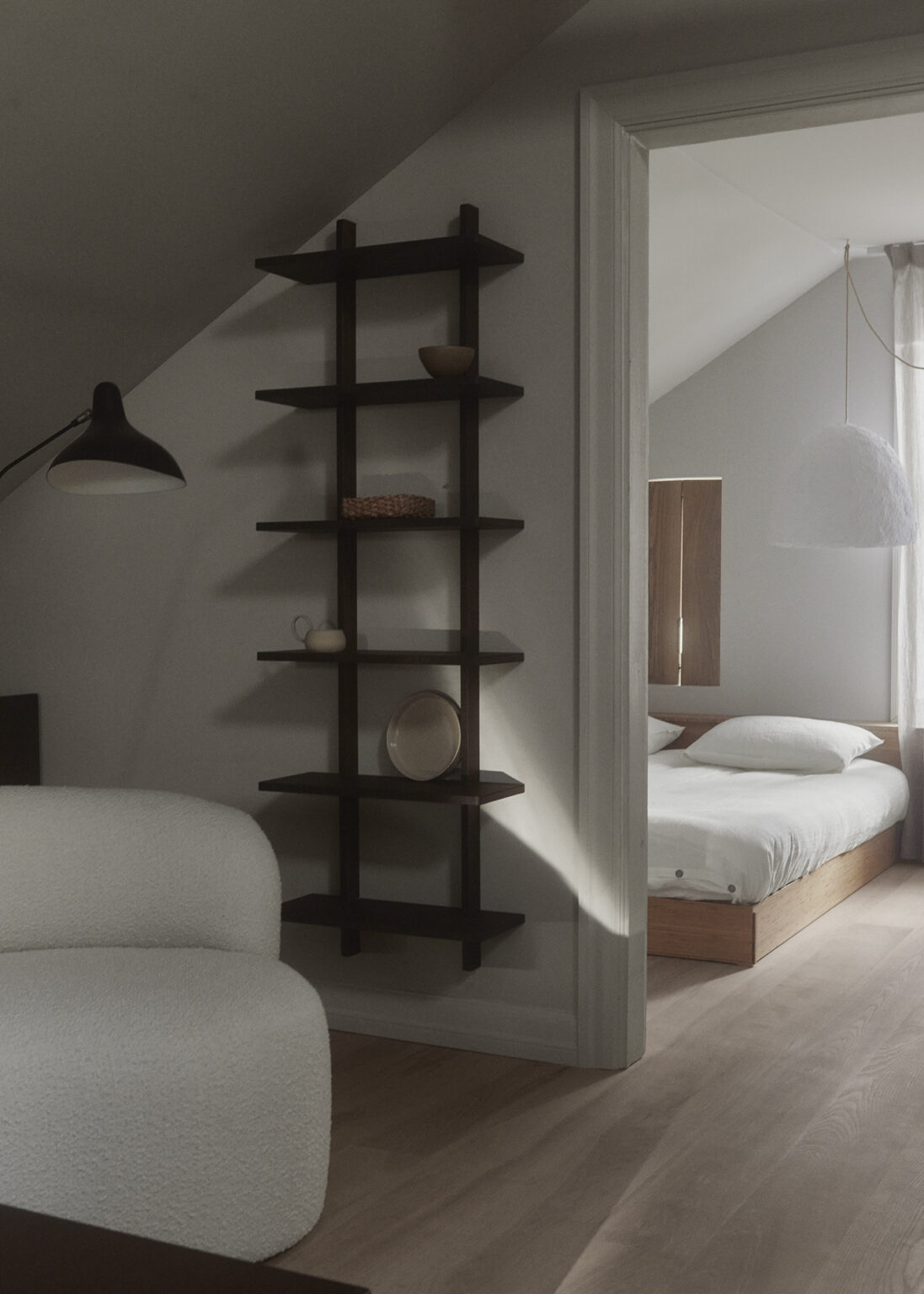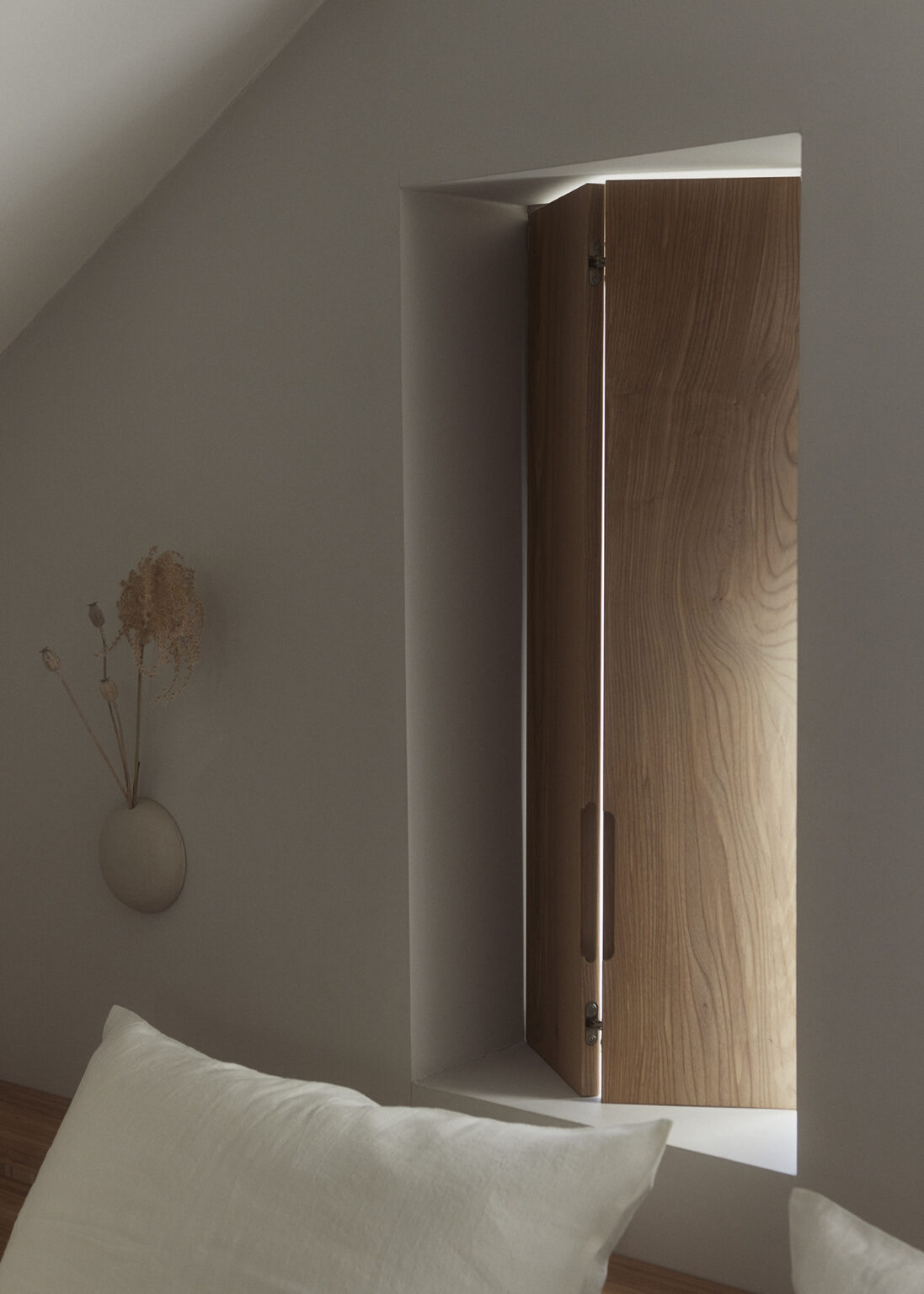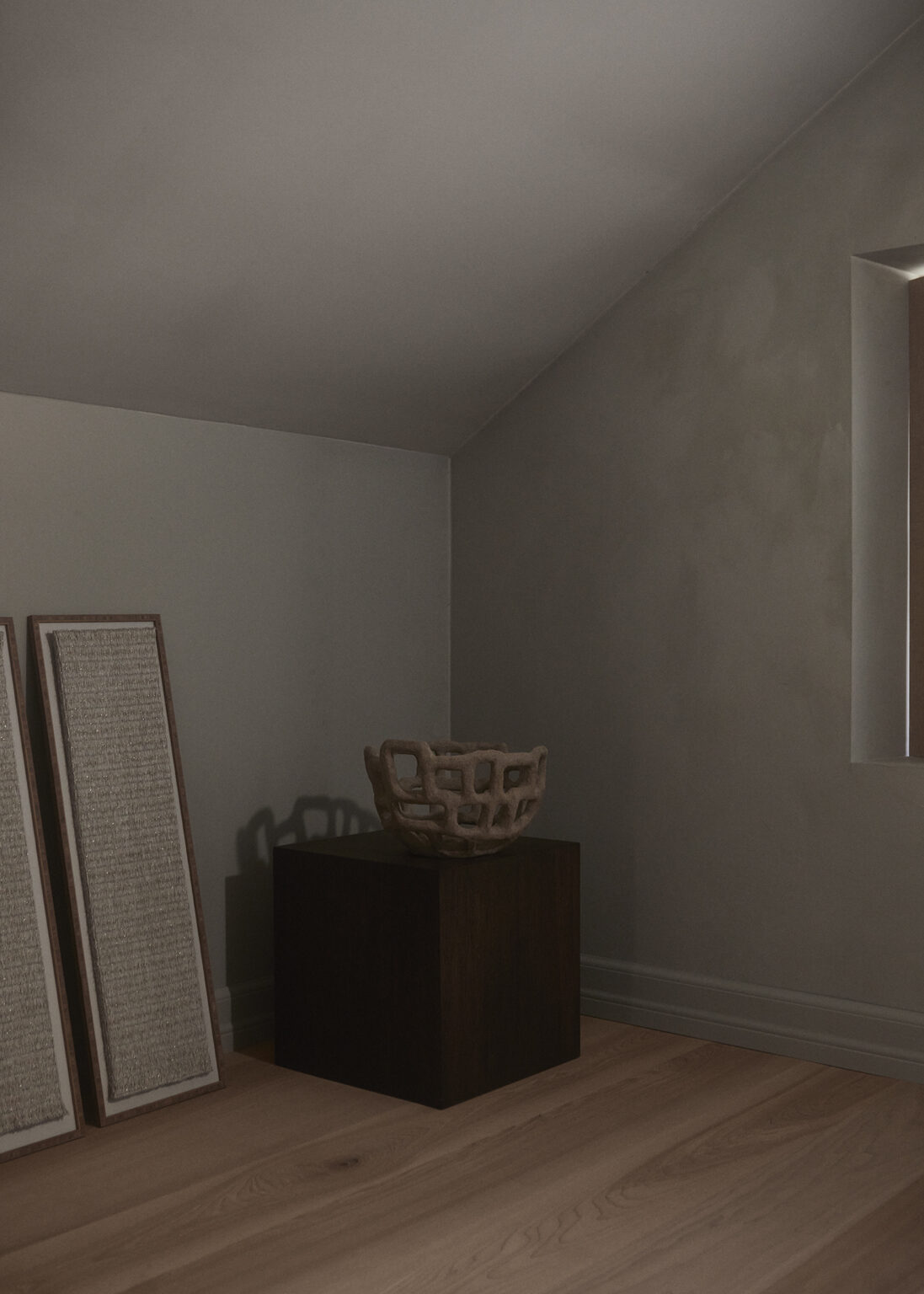 The bedrooms are created with the intention of a calm atmosphere and the idea was to have it open and uncluttered by keeping the furniture and visual noise to the bare minimum. In the master bedroom the vaulted ceiling makes the room appear more spacious and enhances the original beams of this 200 year old house. The muted colors and soft textiles sets a soothing ambiance, perfect for relaxation and sleep.
The main bathroom is our small spa retreat designed with different zones, whether you like to refresh in the waterfall shower or relax in the bathtub. It is a place to slow down and take time for self care.
The materials are consciously chosen for this purpose, the light bamboo, the slightly textured walls and the rough tiles in the Norwegian natural stone appealing to your senses.