The A collection is our collection of high quality kitchen doors made out of the sustainable material bamboo. The doors are easily adapted to fit your IKEA cabinets and they are all hand made in our workshop in Norway.
The process
How to buy doors and drawer fronts from the A collection
1. PLAN YOUR KITCHEN
Visit your nearest IKEA, or use their online kitchen generator to plan your kitchen. IKEA's advisers will help you draw the kitchen that you aspire. If you want to discuss your project with us, you are always welcome to drop us a line  –  and we will be more than happy to help you out. 
2. CHOOSE YOUR DESIGN
When you have decided on the final design for your kitchen, you can send us the link to your IKEA drawing. Please include the fronts and handles in the drawing, so we see opening directions and handle placements. Also make clear which finish you would like on your new bamboo fronts and what kind of handles you are contemplating.
3. DELIVERY AND INSTALLATION
Our delivery time is usually 6-8 weeks. You can find detailed information about counter top measurements and our bamboo doors in the FAQ. When you have your IKEA cabinets in place, you are now ready to install the hinges from IKEA and our bamboo doors as instructed in the IKEA manual.
Finishes
These are the bamboo finishes you can choose from when ordering a kitchen with us.
If you would like to order bamboo samples, go to our samples page .
Every project is unique. These examples will give you an indication of what the price range is. All prices are ex VAT, countertop and cupboards from IKEA.
Small
4095€ (ex VAT)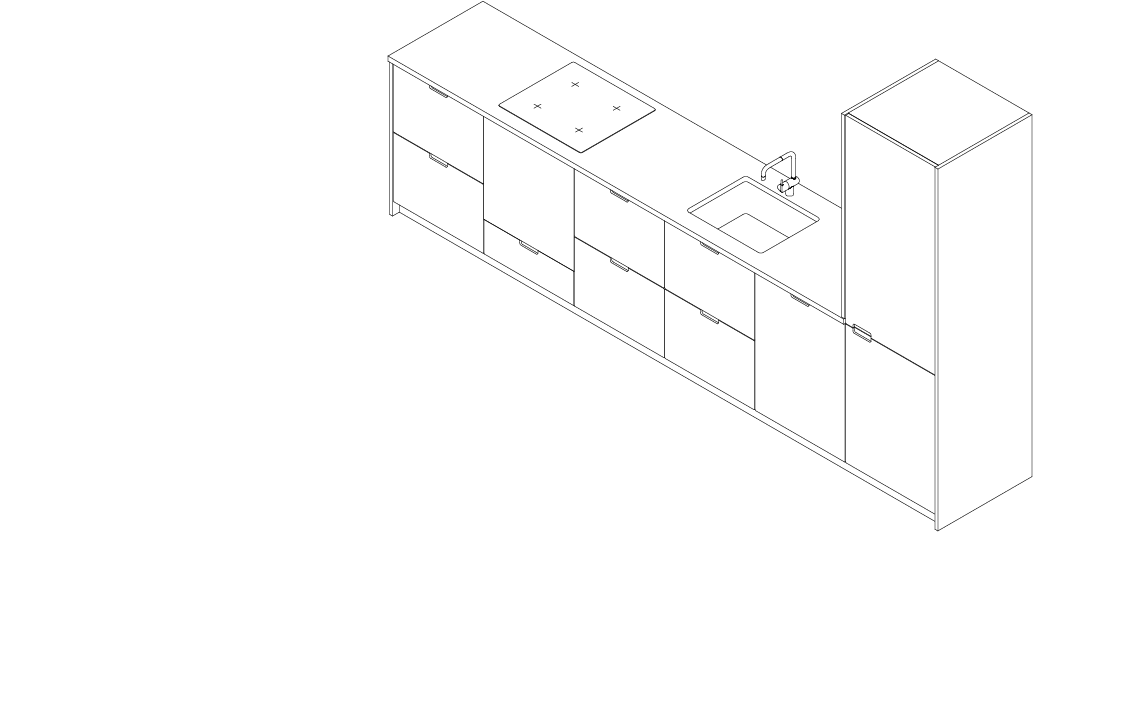 Medium
Large