Introducing AE7 vanity unit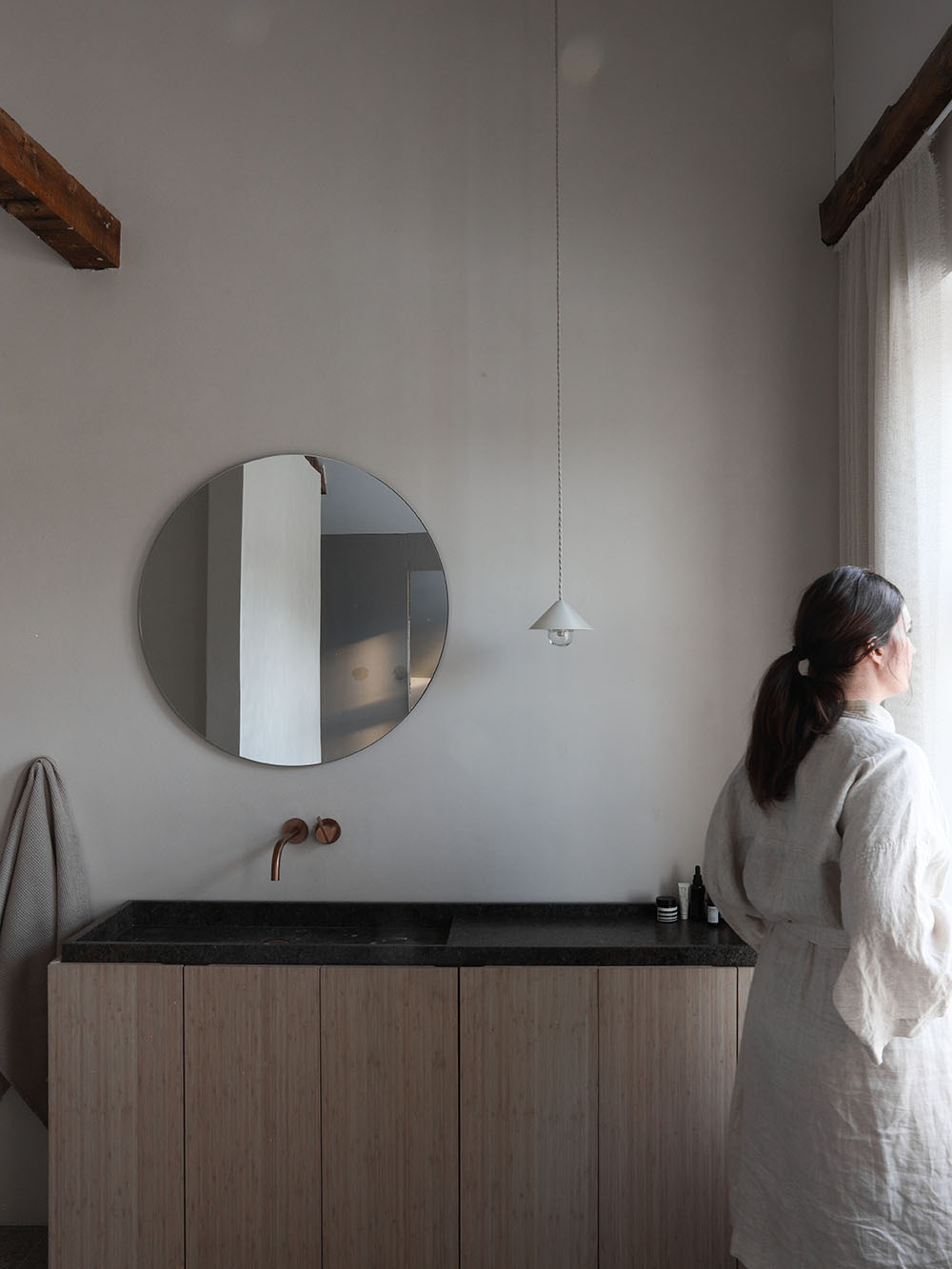 The bamboo cabinetry has a simple, yet functional form. The warmth of natural bamboo creates a liveliness, while its simplicity and clean lines makes it a great addition to the bathroom environment. Each and every design element has been planned with careful consideration, from the hard wax oil-treated bamboo to the skillfully crafted internal drawer detailing. 

As with everything else we do, the idea for the vanity units was inspired by a project we were working on, where we wanted to apply Norwegian stone in our design. Lundhs Antique stone, an Anorthosite, was crafted 1000 million years ago by nature on the west coast of Norway when igneous rock formed from the cooling of magma. We always strive to use as much natural materials as possible and therefore we have used the same stone on the bathroom floor, but in a different finish.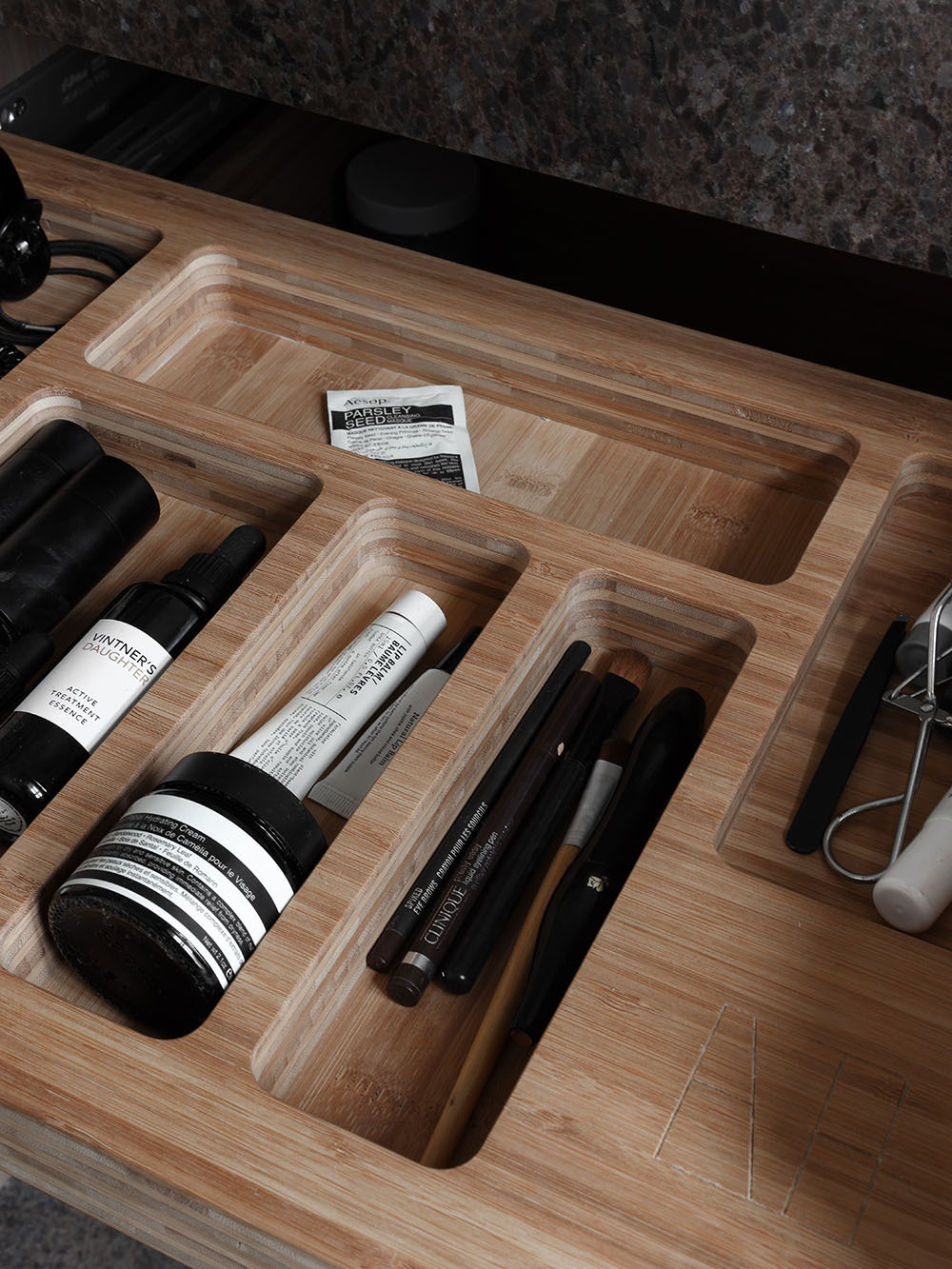 "We were contacted by Kine and Kristoffer when they were refurbishing their new home and showroom for Ask og Eng. As specialists in bamboo kitchen and bathroom furniture, their passion for using sustainable and natural materials aligns perfectly with our philosophy, and our Norwegian natural stone is the perfect complementary surface. We had no doubt that we wanted to work with them on this project — the result of the collaboration is both unique and beautiful. Bamboo is as far as I know a fantastic sustainable alternative material for furniture, and together with our stone, it is guaranteed to stand the test of time."
Hege Lundh, Marketing & Business development director, Lundhs