House in Delft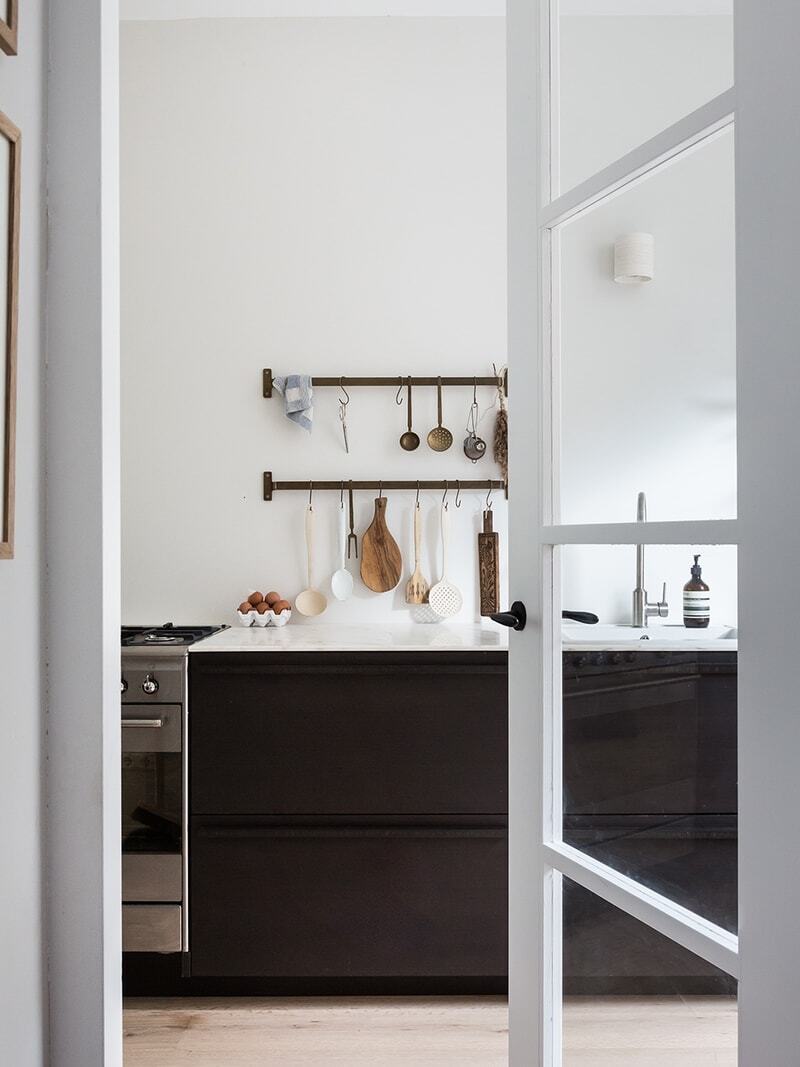 A while back we were contacted by Holly from the renowned Avenue Design Studio, to work together on her new project and kitchen. For her house in Delft we wanted to do something extra special and therefore entered in collaboration with Avenue Design Studio to design a brand new pull.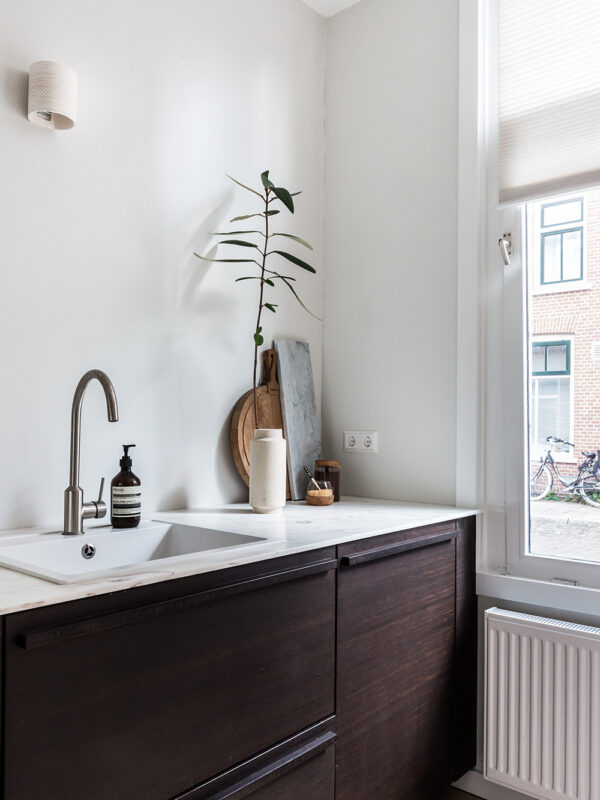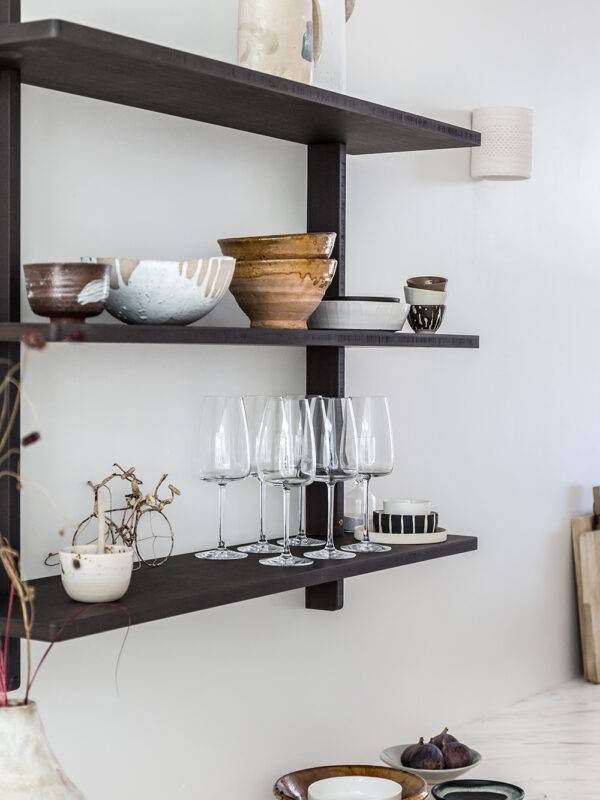 We first met Holly a couple of years ago through a photoshoot she did in our home in Drammen. We experienced a mutual chemistry and sense of style, so when Holly reached out to us with her project and ideas, we jumped on board straight away.
"It was there in their Drammen workspace that I fell in love. Hard. The grain, the finishes, the organic properties and minimalistic sensibilities of the material were speaking to me in a big way. When it came to designing a kitchen for my own home shortly after that trip, I wasted no time in reaching out to Kine and Kristoffer of Ask og Eng".  ‍
– Holly Marder –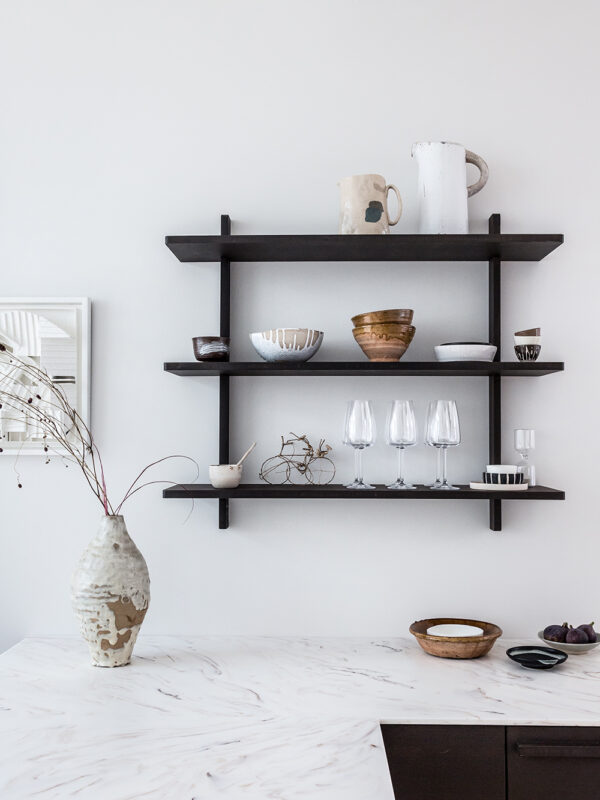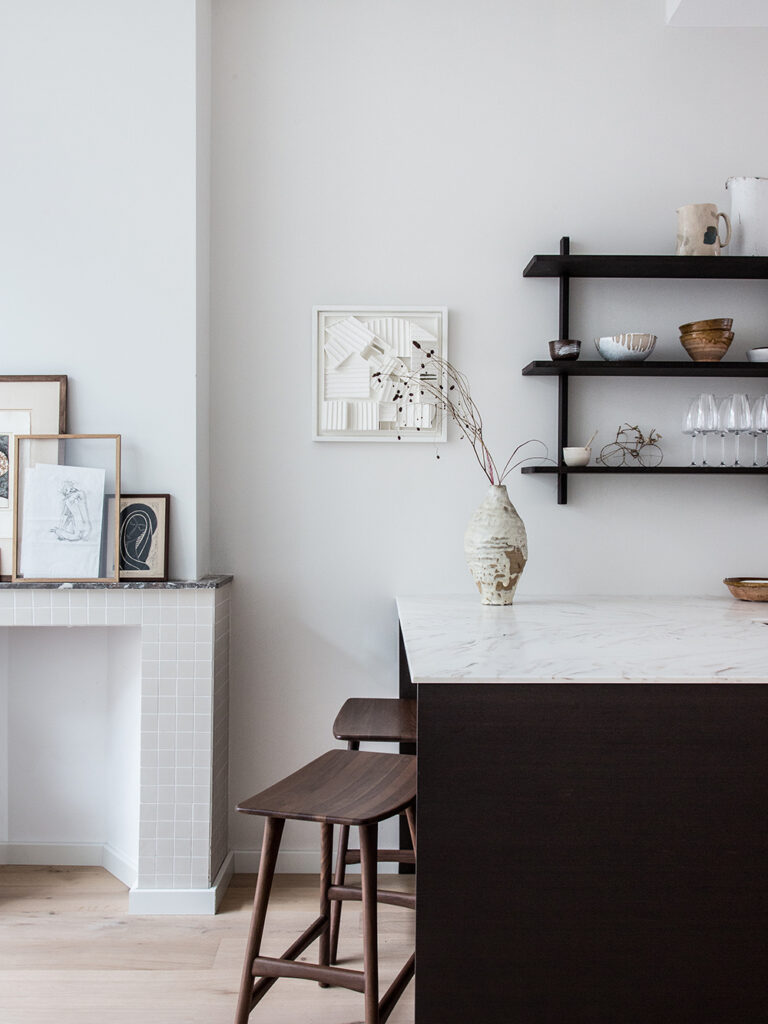 For this long and slender kitchen located in her home in Delft in the Netherlands, we built the base of the kitchen using IKEA cabinets and the Bean fronts from our A collection. The kitchen has no top cabinets, but it still has plenty of storage space in the existing cabinets, which gives the family of four more than enough space for cooking. Additionally there was installed a side bar solution for the good conversations and the children´s homework.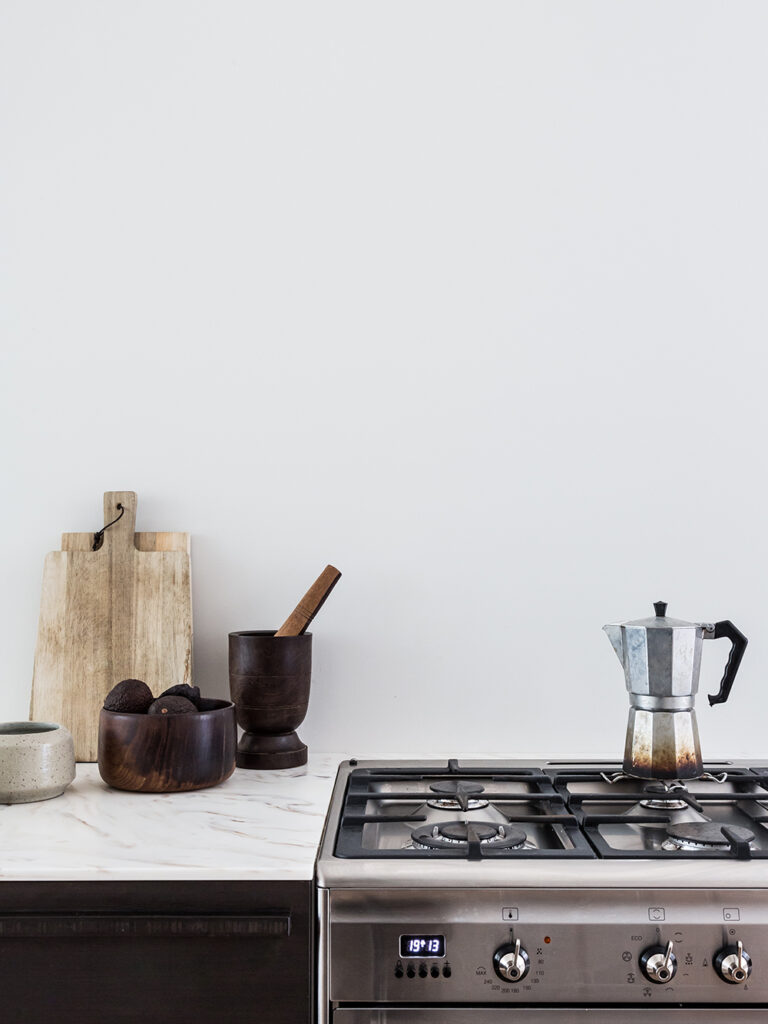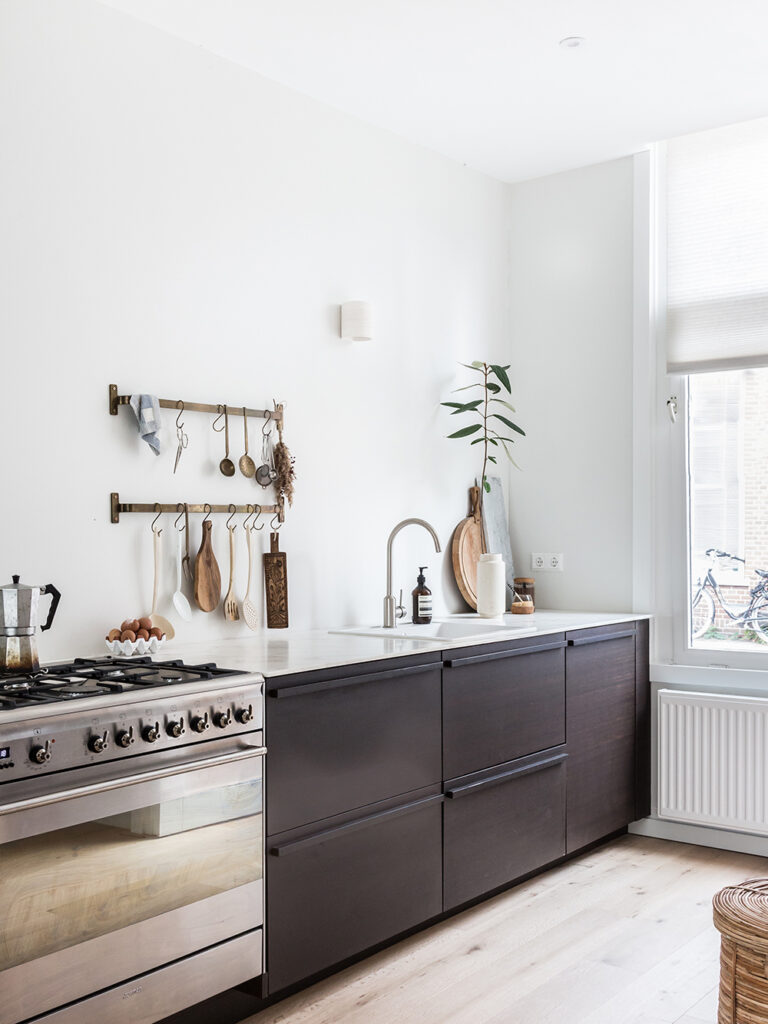 In addition to this we also wanted to do something extra special. And therefore together with Avenue Design Studio we designed and developed an entirely new pull for our A collection.
For the new pull we drew inspiration from the several custom made kitchens we have made over the last few years. We wanted to create a pull that highlighted the length of a kitchen, with an understated elegance in the overall look and feel. We used a simple element like the block as a basis for the new design, which turned out to be a good way to showcase the layered edge of the bamboo in a subtle way. The pull also has an inset ledge underneath for your fingers to grip onto for easy and comfortable opening. The pull will soon be made available to those also looking to achieve the same look on their A collection fronts.